Radon Certification & Continuing Education Courses (NRPP Approved)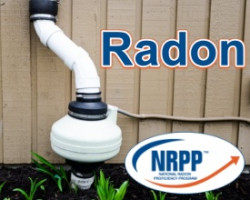 These radon certification courses and continuing education courses meet the requirements of the National Environmental Health Association's (NEHA's) National Radon Proficiency Program (NRPP) for radon professionals.
All of the NRPP certification and continuing education courses are completely online, accessible 24x7, go at your own pace, review as necessary. The easiest way to earn your NRPP certification or NRPP CE credits.
NRPP Radon Certification Courses 
NRPP Continuing Education Credit Courses