The Basis For Promoting Radon Reduction in Your Community
Approved for 16 NRPP CE Credits

Recorded over a three day period in Washington DC, this program provides a comprehensive review of the "Why's" and "How-To's" of radon control techniques in new and existing homes.

These video based presentations were presented by the nation's leading experts on radon health risk, mitigation techniques, as well as legal aspects and social marketing strategies. The completeness of this program delivered jointly by NEHA and the US EPA, makes it applicable to environmental health professionals, building officials, architects, builders, and radon professionals.
Learn From the Best!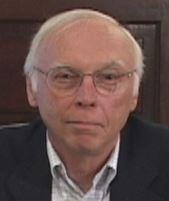 Doug Kladder has been intimately involved with the development of radon measurement and mitigation technology since 1984. He has served as Lead Instructor and Associate Director of the Western Regional Radon Training Center (1989-1998), and was the author of the initial US EPA Radon Mitigation Standards. He is primary author of the book, Protecting Your Home From Radon, and has contributed to many radon texts and training curricula used nationwide.
---
Course Package Includes:
Video
Online Quizzes
Downloadable Course Certificate
Who Should Take this Course?
Home inspectors
Indoor Air Quality Personnel
Insurance professionals
Real Estate Professionals
Contractors
Environmental health professionals
Building officials
Architects & builders
Radon professionals.
Those interested in a new career
Prerequisites
None.
---
Register
Course Package:

$275