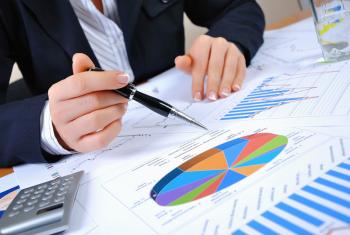 Our consulting services provide strategic and technical competency in environmental and energy management systems, such as ISO 50001. We work with organizations to embed the needed skills to proactively mitigate risk, and provide implementation support and guidance to reinforce our clients' environmental compliance objectives.
In addition, we custom build training courses for industry associations, manufacturers, utilities, and the public sector, in a variety of climate regions. We are experienced in developing certification programs for industry associations, including defining knowledge requirements, creating training courses to meet those requirements, and developing certifications exams to assess candidates' competence.
Our Approach
We specialize in driving operational excellence in all projects. We do this by optimizing the workflow design of our projects, implementing best practices, while ensuring a sustainable strategy sits at the core of everything we do.
Our consultative assessments and ensuing recommendations are provided in context of the regulatory landscape to ensure our clients achieve and maintain a culture of compliance.
Our Consultants
Our energy professionals bring a culture of inclusiveness, integrity and quality to every professional services engagement. We harness the best practice experiences of our team of experts, who are passionate about exceeding client expectations as well as saving our planet. It is for this reason we have long-standing client relationships and are consistently rated in the 90th percentile in customer satisfaction.
Our Clients
We work with international clients, large and small, in diverse sectors including manufacturing, government, non-profit, industry associations, and utilities.
Our Experience
We understand what is needed to ensure the highest degree of environmental and energy performance. Our consultants have experience in the full lifecycle of an energy implementation program:
Program Development
Project Plan
Policy & Documentation
Needs & Gap Assessment
Compliance Audit
Training & Certification
Continuous Improvement Recommendations & Support to embed compliance
Our Model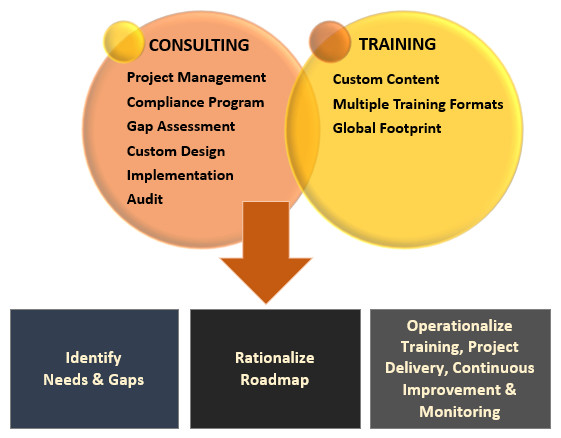 Why Green Training USA
The pillars behind our consulting approach include a commitment to our clients to reduce their business risk, increase their operational efficiency, and drive business performance.
We leverage the synergistic consulting and educational aspects of our business to deliver to our clients an unparalleled customer service – and ensure that the team on the ground is equipped with an understanding of the local environment and the key performance indicators we are driving towards.
Next Step
Let's have a conversation to discuss your consulting needs and see if Green Training USA is the right fit for your organization. Please call us at 1-800-518-1877 or email consulting@GreenTrainingUSA.com to schedule a phone meeting.