Radon Mitigation & Measurement Technician - COMBO Course
This course is approved for NRPP certification.
The Measurement and Mitigation courses have been combined into one package at a discounted rate. This COMBO package provides you with all the training you need to become certified for both radon measurement and mitigation (NRPP certifications). 
The online mitigation course also includes a two-day mentoring session* with a certified mitigator for valuable hands-on experience of installing a mitigation system and performing diagnostics. These sessions are coordinated to work into your schedule and are usually within driving distance of your town.
Course Package Includes:
Radon Measurement Professional Exam-Prep Course (Multimedia Presentation)
Audio instruction and interviews
Online videos and resources
2-Day Mentoring Session with a Certified Mitigator*
Gain valuable hands-on experience for installation & diagnostics.
Course manuals
Online quizzes
Downloadable course certificates
About Your Online Radon Mitigation Course
The easy-listening audio instruction includes interviews with experts in the radon industry providing you with insight into their experience as well as substantive technological and practical information. With an impressive 92% passing rate on the certification exams, these courses have proven to be successful and popular in preparing students for the certification exam and for conducting business.
Who Should Take This Course
Home inspectors
Indoor air quality professionals
Insurance professionals
Real estate professionals
Contractors
(HVAC, remodeling, weatherization, window & door, flooring/carpeting, waterproofing)
Those interested in a new career
Learn From The Best!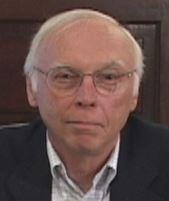 Doug Kladder has been intimately involved with the development of radon measurement and mitigation technology since 1984. He has served as Lead Instructor and Associate Director of the Western Regional Radon Training Center (1989-1998), and was the author of the initial US EPA Radon Mitigation Standards. He is primary author of the book, Protecting Your Home From Radon, and has contributed to many radon texts and training curricula used nationwide.
Certification Exams
The NRPP Certification Exams are not included with the course. All NRPP Certification Exams are now proctored remotely online through Examity.com's live proctoring platform. Register your exam online at https://nrpp.info/nrpp-exams/. Once you pay for your exam, you will receive an email from Examity with login information to set up your profile and schedule your exam.

For other exam or certification information, please go to www.aarst-nrpp.com.
Enjoy Our Flexible Training
Avoid course delays and cancellations
Start online training immediately
Schedule your exam when you're ready 

You're in Control
Complete your training on your own schedule, and take your exam when you want at a location near you. Start your online training immediately. No waiting around for classes to fill up, or for other students to dictate your training or exam schedule. Superior quality training at an unbeatable price - with complete flexibility!
Prerequisites
None.
---
Exclusions
Course not available in: Florida, Illinois, New Jersey, or Ohio.

 * Student travel costs for the mentoring session are not included in the course package.
Register Now Only $695