Become a Green Training USA Trainer or Proctor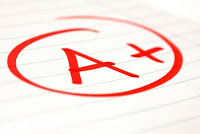 Green Training USA is establishing relationships with local training affiliates in many US cities. Apply below and you may qualify to be our local training affiliate in your area.
Earn Money and Build Credibility. Add a new revenue stream to your business, and you may find it easier to close jobs with the added credibility you have as a training affiliate for a national training organization.
---
To Qualify, You Must:
Meet Green Training USA's standard of excellence, including exceptional knowledge of course material and proven practical experience.
Have current certifications and trainer/proctor requirements (where applicable) from your certifying organization(s).
Have your own equipment and materials, where applicable. (For BPI, have access to a house that meets BPI testing requirements, with combustion equipment and natural gas appliances).
Have access to a testing location with WiFi for written exams.
Agree to submit invoices no later than 10 days after completion of training/exams. (All invoices will be paid within 30 days of receipt.)
Complete a W-9 form. Open form in new tab.
For more information, please call us at 1-800-518-1877.
---
Apply Now