HEP Energy Auditor Training & Certification
In this course you will learn how to perform the tasks of a DOE-approved Home Energy Professional (HEP) Energy Auditor. The HEP Energy Auditor certification is an advanced certification and one of the residential energy efficiency industry's highest credentials.
Individuals holding the HEP Energy Auditor certification are trusted to have the knowledge, skills, and abilities to complete a residential energy audit with the utmost competence. Set yourself apart from the rest of the pack with this advanced certification.
This course complies with the HEP Energy Auditor program technical standards as outlined by the U.S. Department of Energy (DOE) and the National Renewable Energy Laboratory (NREL).
Course Packages
Flexible Training Options
Option 1
Multimedia Course & Materials Only
Option 2*
Classroom & Field Training Cert Package
Online Multimedia Course (32 hrs)
On-demand, start & stop when you want, 90-day access. Includes quiz questions after each session to reinforce learning
Phone & Email Support
Access to instructors to answer your questions
Classroom Instruction
--



Hands-On Field Training
--



HEP Energy Auditor Course Guide
BPI Technical Standards
Practice Final Exam
BPI HEP EA Written Exam
Includes exam & proctor fees
--
BPI HEP EA Field Exam
Includes exam & proctor fees
--
Our 300% Iron-Clad Success and Satisfaction Guarantee
TOTAL
$800
$2,595
 
Register
Call for  locations/dates:
1-800-518-1877
* Minimum 8 students required. Call 1-800-518-1877 for more information.
*The equipment needed to perform diagnostic testing includes but is not limited to: Blower Door set-up, CO Analyzer, Manometer, Gas Leak Detection Meter, Smoke stick and/or Mirror, Pressure Pan, Combustion Analyzer, Duct Pressurization set-up, and Exhaust Fan Flow Meter. 
Why Take This Course
Set yourself apart from the rest of the pack with one of the residential energy efficiency industry's highest credentials
Learn advanced methods for testing the building
Learn how to collect the most relevant information about the building to complete an energy audit
Effectively evaluate energy audit data for practical recommendations
Become familiar with best practices for professional conduct during an energy audit
Topics Covered
Intro to Weatherization
Auditor's Toolbox
Utility Bill Analysis & Baseload Measures
Building Assessment
Attic Ventilation
Combustion Appliances
Cooling Measures
Indoor Air Quality
Moisture Assessment
Mechanical Ventilation
HVAC Distribution Systems
Interpreting Infrared
Mobile Home Assessment
Measure Selection Guidelines
Deferral of Services
Calculating Envelope Energy Loss
Energy Audit Software
Building Shell Retrofit Strategies
Learn From The Best!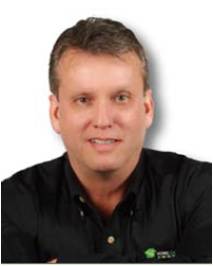 Your instructor, Dallas Jones is a nationally recognized educator and curriculum developer with over 25 years of teaching experience. He currently serves on the RESNET Training and Education Committee. His certifications include: HERS Rater, Rater Trainer, ASNT Level 1 Thermographer, BPI Building Analyst, Envelope Specialist and Field Examiner. He also holds advanced BPI certifications including BPI Energy Auditor, Quality Control Inspector, and Retrofit Installer.
How is Our Online Multimedia Training Better than Classroom Training?
No Travel Time & Expense

With online training there's no travel time or expense, no time away from your family, and no time away from work. The average company loses around $500/day for each employee missing work. Can you afford that?

Flexibility

Study when you want, where you want.

Learn at Your Own Speed

Our online training is self-paced, so you can learn at your own speed and review anything at any time. With classroom learning, the instructor may go too fast or too slow for you, and you don't get the chance to review until you're completely lost.

Skip Previously Completed Content

For future training, you can skip the modules you've already taken and spend your time learning the new material.

Consistency

Our online instructors never have a bad day, never fumble over an explanation, and never cancel class.

Help When You Need It

If you have questions, an instructor is just a phone call or email away! And our Frequently Asked Questions section has common questions asked by students.

Easy to Use

If you can send an email, you can use our online learning system.

Education Built for Adults

Our instructors have decades of experience teaching adults, and present the materials in multiple ways to help you understand and retain the information.

Earn Multiple Certifications at Once

Our training is built in modules, and completing the modules for one certification will often cover all or most of the modules for other certifications.

Lowest Price Guaranteed

With our Best Price Guarantee, you know you're getting the lowest possible price.

300% Iron-Clad Success & Satisfaction Guarantee

If you don't pass your certification exam, you can take the online course curriculum again until you pass. That's peace of mind that can also save you money! Learn more >>
Flexible Training: You're in Control
Choose online training only, or the complete certification package including exams and field training. Choose classroom training or self-paced online multimedia training. You're in control. Complete your online training on your own schedule, from anywhere you have internet access - even from your smart phone! Classroom and field training are held at the most convenient locations we can find to accommodate you. It all adds up to superior quality training at an unbeatable price - with complete flexibility!

Call us at 1-800-518-1877 for exact course dates and locations. 
Certification Requirements
Candidates must meet certain education and experience prerequisites prior to taking the certification exams. Click to see prerequisites 
---
System Requirements
---
Energy Auditor RECERTIFICATION & RE-TEST
Purchase exams-only for retest or recertification.
HEP Energy Auditors must recertify every three (3) years. 
HEP Energy Auditor Written Exam
If you have accumulated and submitted at least 24 relevant BPI Continuing Education Units (CEUs) over the course of the time you were certified, you may bypass the written exam when it comes time to recertify.
Our 24 CEU course package is less than half the cost of the exam, and there's no risk of failing. Courses are completed online on your schedule. See our CEU packages
Call 1-800-518-1877 for pricing  
HEP Energy Auditor Field Exam
All candidates must re-take the field exam to recertify.