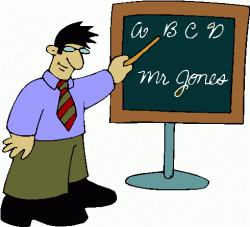 Our instructors are specialists in their field, as well as adult educators with significant experience in the classroom. The training they create for our online courses, and provide in the classroom and field training, taps into their years of professional experience and inside knowledge in their areas of expertise.
You not only benefit from their wealth of experience, with insider "tricks of the trade," but many courses also provide the business aspect, teaching you how to succeed in the real world.
Our instructors know how to teach for an adult audience, employing proven adult learning techniques to help you absorb the material and remember it long after the course is over.
As a training organization with over 11 years of experience, we know that people have different learning styles, and excel with different training methods.
Some prefer online instruction, with the flexibility to go at your own pace, on your own schedule, and the ability to repeat lessons as necessary – where the instructor is just a phone call or email away.
Other students prefer classroom training, learning in a group setting at a set day and time, with a live instructor at the front of the room, or with hands-on demonstrations in the field.
Regardless of which learning style you prefer, or where you're located, we'll provide a professional and timely training solution that will meet your specific needs.
We have trainers and proctors across the US. Wherever you need training we can provide it, with online courses, classroom instruction, field training, or a blend of all three. We can also create and deliver custom training for your organization. Give us a call and find out what we can do for you.