Energy Auditors - Find Your Course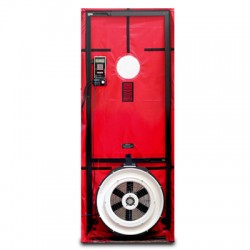 What do you want to do?
Basic Energy Evaluations of Homes
Comprehensive / Diagnostic Energy Audits
Suggested Training:
OR
BPI Building Analyst & Envelope COMBO Training Course

Adding the Building Envelope Training & Certification course offers a more comprehensive understanding of problems related to the building shell such as moisture, ice dams, mildew and drafts. Save $600 versus purchasing the courses separately.
OR
Be a Commercial Energy Auditor
Add Infrared (IR) Thermography to My Services
See inside walls to locate missing or inadequate insulation, air leaks, water leaks and excess moisture, locations of heat loss,  etc.

See Available Training Courses:
Be a Weatherization Contractor
Add Mold Inspection or Remediation to My Services
Add Radon Measurement and / or Mitigation to My Services
Get My IECC Inspector Certification
Be qualified to perform inspections on residential and commercial structures and their plan analysis in order to insure the structures comply with the code.

Suggested Training:
Speak to a Course Advisor
Our Course Advisors will help you find the right course, and check if there's any government funding that will pay for some or all of your tuition costs.
1-800-518-1877