BPI Building Analyst Technician course
The BPI Building Analyst Technician (BA-T) course is designed to equip professionals with the necessary skills for energy efficiency, weatherization, and efficiency program delivery careers. It offers comprehensive training in building inspection, data gathering, diagnostic testing, energy conservation measures, HVAC systems, and health and safety inspections. Upon successfully completing the training, students can take a 4-hour proctored field exam to obtain the BPI Building Analyst Technician certification.
Learning Objectives:
1. Gain a thorough understanding of the house-as-a-system approach to residential construction.
2. Acquire knowledge about the mechanisms of heat, air, and moisture transport, and their impact on energy loss and building materials.
3. Develop the ability to conduct building inspections to identify health and safety issues.
4. Learn how to perform diagnostic and combustion safety tests.
5. Learn effective techniques for gathering essential data from systems and building assemblies, enabling the development of a comprehensive scope of work.
6. Familiarize yourself with relevant codes and standards governing energy efficiency and building practices.
We highly encourage you to take

Option Two

- this is the entire online version and you choose when taking your exam. This is the fastest and most comprehensive way to receive the certification. You will have access to an instructor if needed.
Choose classroom training (*see schedule) or Flexible Training: Complete your training on your own schedule, and take exams when you want at a location near you. You've NEVER seen a BPI Building Analyst Technician course like this!
BONUS COURSE INCLUDED with Option 2. Call for details.
Need BPI BAT Field Exam Only?
"Having worked for 15 years as a construction laborer, I knew nothing about the science and mechanical ventilation side of housing.  Green Training's Building Analyst course did a great job of educating me on both.  I was able to pass both my written and field BPI tests on the first try with flying colors." - Eric Rain, WC Heating 
---
Classroom Training Locations & Dates*
(Click boxes for more dates)
Location
Date
(Click boxes for more dates)
Register
* Live classes require a minimum of 6 students.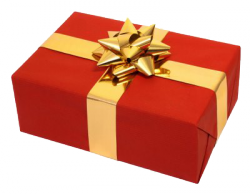 Choose one complimentary gift when you purchase Option 1, 2 or 3.

"Easy Audit" Software
One year access to Home Energy Team's "Easy Audit" energy audit report software. Easy to use. Save time. ($540 value)

Job Pricing Calculator
One year access to Home Energy Team's Job Pricing Calculator to help you accurately price home performance contracting jobs at the prospect's kitchen table. ($540 value)

Online Marketing Guide
Home Energy Team's comprehensive guide to marketing your business online. Learn where and how to get your company listed online for the best results. Includes two secrets to higher rankings in Google and other search engines. ($1500 value)

Call 1-800-518-1877 for more information
Special Thank You Gift
with course purchase
- Click image for more info -