BPI Building Science Principles
This Course is BPI Recognized for 12 CEU Credits
New - Building Science Principles is now a prerequisite for the BPI Building Analyst-Technician. This course includes the training and exam. 
This is a MUST for anyone entering the home performance industry, whether you're a seasoned contractor, sales or support staff, supervisor, distributor or manufacturer.
It covers all the basics of building science, including energy transfer and air leakage, indoor air quality, insulation, combustion safety, moisture, lighting & appliances, and more. You'll also get the business perspective to help you succeed in the home performance industry. The course also prepares you for the BPI BSP Exam, which is included.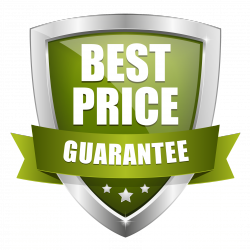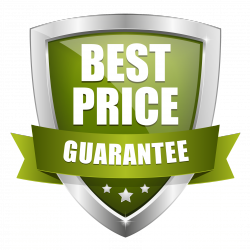 Best Price Guarantee
We will beat any competitor's price
for an identical course package.
Always the best training for the best price! 
Course Package Includes:
Over 12 hours of online multimedia training with video instructor (90 day access)
• Available 24/7 • Learn at your own pace • Review as often as you like
Phone and email access to instructors to answer your questions
Practice exam questions
BSP Certificate Exam
Why Take This Course
You will be able to work with homeowners to improve their comfort and safety, and reduce their energy bills.

Learn how various components of the home interact to affect the home's overall performance. Understand the relationship between the building envelope, heating, A/C, insulation, mechanical ventilation, lighting, appliances and the home's other systems.

Learn how all of these systems affect the comfort, health and safety of occupants and durability of the home.

Discover why improving the energy efficiency of the home is the first step toward solar, geothermal or other renewable energy improvements.

Prepare for the BPI Building Science Principles (BSP) Certificate Exam.

Earn 12 BPI Continuing Education Credits (CEU).

Save travel cost, time, and lost revenue with online multimedia training.
Who Should Take This Course?
Contractors & Installers: HVAC, insulation, windows and doors, air sealing, roofing, handyman, remodelers, duct cleaning and/or replacement
Manufacturers, Distributors, Sales Reps
Home Inspectors, Appraisers, Realtors
Policy & Program Managers: Federal, state and local government energy office personnel; Managers, regulators and administrators of state, local or utility home energy efficiency incentive programs
Student, Veterans, People interested in a new career
Topics Covered:
Basic Construction Terminology
House-As-a System
Principles of Energy
Energy & the Building Shell
Air Leakage
Residential Insulation
Windows & doors
Residential Heating
Lighting & Appliances
Residential Cooling
Water Heating
Health, Safety & Moisture Management
Observational Diagnostics
Learn From The Best!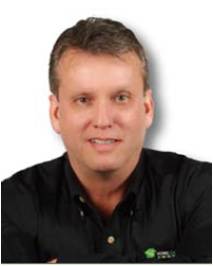 Your instructor, Dallas Jones is a nationally recognized educator and curriculum developer with over 25 years of teaching experience. He currently serves on the RESNET Training and Education Committee. His certifications include: HERS Rater, Rater Trainer, ASNT Level 1 Thermographer, BPI Building Analyst, Envelope Specialist and Field Examiner. He also holds advanced BPI certifications including BPI Energy Auditor, Quality Control Inspector, and Retrofit Installer.
How is Our Online Multimedia Training Better than Classroom Training?
No Travel Time & Expense

With online training there's no travel time or expense, no time away from your family, and no time away from work. The average company loses around $500/day for each employee missing work. Can you afford that?

Flexibility

Study when you want, where you want.

Learn at Your Own Speed

Our online training is self-paced, so you can learn at your own speed and review anything at any time. With classroom learning, the instructor may go too fast or too slow for you, and you don't get the chance to review until you're completely lost.

Consistency

Our online instructors never have a bad day, never fumble over an explanation, and never cancel class.

Help When You Need It

If you have questions, an instructor is just a phone call or email away! And our Frequently Asked Questions section has common questions asked by students.

Easy to Use

If you can send an email, you can use our online learning system.

Education Built for Adults

Our instructors have decades of experience teaching adults, and present the materials in multiple ways to help you understand and retain the information.

Earn Multiple Certifications at Once

Our training is built in modules, and completing the modules for one certification will often cover all or most of the modules for other certifications.

Lowest Price Guaranteed

With our Best Price Guarantee, you know you're getting the lowest possible price.

300% Iron-Clad Success & Satisfaction Guarantee

If you don't pass your certification exam, you can take the online course curriculum again until you pass. That's peace of mind that can also save you money! Learn more >>
Start online training immediately
Stop and start anytime - continue where you left off
Complete your course anywhere you have internet access - even on your smartphone
You're in Control
Complete your training on your own schedule. No waiting around for classes to fill up. No sitting in traffic - or in a classroom - after a long day at work. Simply log into your course whenever you have some time - even on your smartphone or tablet. Then the next time you log in, you continue right from where you left off. Rewind to hear any explanation again, and review any modules as needed. Enjoy our engaging multimedia presentation using proven methods for adult learning. Register today for superior quality training at an unbeatable price - with complete flexibility!
Prerequisites
None.
---
System Requirements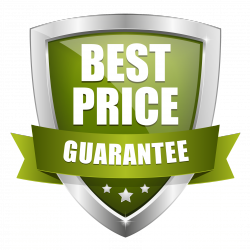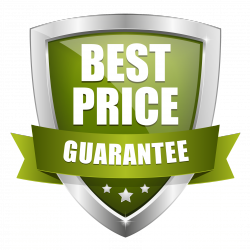 Best Price Guarantee
We will beat any competitor's price
for an identical course package.
Always the best training for the best price! 
Reference Guide

Your course provides all the materials and information you need to ace the exam, but if you want to supplement your course materials you can buy the BPI Building Science Principles Reference Guide direct from BPI.  Buy Direct From BPI