RESNET HERS Rater Training & Certification
Energy ratings are commonly used as verification methods for programs such as Energy Star, LEED® for Homes, and various regional programs. This training will prepare you to perform energy ratings for these, and similar programs.

You will learn how to perform energy ratings and provide homeowners and home builders with detailed analyses of energy consumption, and provide recommendations for energy conservation and cost savings.
Includes Combustion Safety & Work Scope Training, ResCaz Simulation & All Exams
Course Package:
$1749
Online Training Only:
$595
Learn From The Best!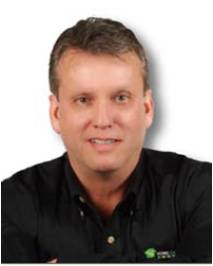 Our instructor, Dallas Jones is a nationally recognized educator and curriculum developer with over 25 years of teaching experience. He currently serves on the RESNET Training and Education Committee. His certifications include: HERS Rater, Rater Trainer, ASNT Level 1 Thermographer, BPI Building Analyst, Envelope Specialist and Field Examiner. He also holds advanced BPI certifications including BPI Energy Auditor, Quality Control Inspector, and Retrofit Installer.
---
Course Package Includes:
28 hours of e-Learning modules with video instructor (90 day access)
• Available 24/7 • Learn at your own pace • Review as often as you like


Backed by

Our 300% Iron-Clad Success and Satisfaction Guarantee
Phone and email access to instructors to answer your questions
2 days of classroom instruction
Ratings required for certification (completed in class)
Home Energy Rating Handbook
Online Rem/Rate™ Software and Plan Take Off Training Video
One-Month Access to ResCaz Interactive Simulation Learning Software
RESNET National Rater Exam (Exam taken online, last day of class)
RESNET 25-Question Combustion Safety & Work Scope Written Exam
ResCaz Simulation Exam
Benefits of the Course
You will be able to provide verification for programs such as EnergyStar and LEED® for Homes
You will be able to work with home builders and architects to design energy efficient solutions.
You will be able to advise homeowners on measures to improve their home's performance and energy efficiency, and help them improve their comfort and safety, and reduce their energy bills.
Topics Include:
An understanding of building science and home construction principles--how the house works as a system
Principles of heat, air, and moisture transfer
How to use state-of-the-art diagnostic equipment to diagnose air leakage, comfort and indoor air quality, (including setup and operation of blower door and duct leakage testing equipment and infrared camera diagnostics)
Ability to produce a complete home energy analysis using Rem/Rate™ software
How to certify an ENERGY STAR home
An Understanding of the services and responsibilities of a HERS Rater and Provider
HERS Rater Certification Process
Ability to produce accurate and unbiased home energy ratings for new and existing homes
How to create or expand your business leveraging home comfort, HERS and diagnostics procedures
---
Classroom, Field Training & Exam Schedule*
Day 1
Classroom instruction (approx. 8am-5:30pm)
Day 2
Field training (site visit, practice ratings) and classroom (sample exam questions, review) - (approx. 8am-4:30pm)
Written exam (approx 6:30pm-8:30pm) - you may be able to write the exam the next morning.
Location
Date
Register

Online Training Only

90 Day Access (from registration date)

Your Location

Your Dates

Call to Register:
1-800-518-1877

San Francisco Area - CA

Silver Spring, MD

Rochester, NY

Atlanta, GA

Indianapolis, IN

San Antonio, TX
* Times may vary based on number of students, field location, travel schedules and student experience. Plan to be flexible.
---
Prerequisites
None
---
System Requirements
---
Questions? Call 1-800-518-1877
---
Need Exam Only?
You can purchase the HERS Rater exam for re-test or re-certification. $295
I have taken the RESNET Level I and II Home Energy Survey Professional and the BPI Building Analyst I Training with Dallas Jones of Green Training USA. My training experience was exceptional. Dallas brings both his knowledge of home energy and his field experience into the classroom and presents it in an organized, easy to follow manner. The field demonstrations of the diagnostic equipment and techniques presented by Dallas provided me with a wealth of knowledge. I would highly recommend Dallas Jones and Green Training USA to anyone who is considering training in the home energy field.

Ryan Hinch
Energy Raters of East Texas, LLC.
http://EnergyRatersofEastTexas.com
Great Class! Great Instructor! Top Notch! I've gone through a lot of classes in my 20 plus years; yours is among the best.

Gordon Fox
Fox Inspection Group
Houston, TX
http://foxinspectiongroup.com
I thought the training was thorough and well taught. I do not believe I could have passed the exam without such a good course. I would recommend this course for anyone starting out in the Energy Audit field.

Terry Wigfield
House Detectives
Hagerstown, MD
http://house-detectives.us/
Green Training USA provided me with the basic knowledge and hands-on skills to start doing home energy audits immediately. The instructor was focused on the required training content and was also very responsive to questions from the participants. He was able to answer both practical and technical questions and blend them into the general discussion. The test preparation materials were very good and I had no problem passing the RESNET Level II Exam. Overall I am very happy with the course and the results.

Steve Gorman
Mason-Dixon Home Inspection Services
Gettysburg, PA
http://www.masondixonhomeinspection.com
I would like to salute Green Training USA on the excellent quality of your BPI training course. The instructor, Dallas Jones, was very knowledgeable on the subject matter and presented the material in an efficient and interesting manner. The course materials were professionally prepared and very helpful. I look forward to working with Green Training USA in the future and I will attend future training programs.

Bob Blanchfield
Building Inspection Service
Easton, PA
http://inspectourbuilding.com
Since Todd's staff took Green Training USA's training and become BPI and RESNET certified, we have experienced an increase in pride in ourselves and our customers. Our BPI and RESNET certified technicians carry and share their expertise proudly. Our customers trust that expertise and easily welcome our "experts" into their homes. We have had local news recognize us as the experts, also. It is extremely rewarding as our customers call us after completing the work in their homes to thank us for finally being comfortable. The word is spreading fast that we are the experts in comfort. On top of all of this we are experiencing a growing customer base and revenue. Becoming BPI and RESNET certified and partnering with Home Energy Team was, by far, the best business decision we could have made. Now we are not just a "heating & cooling company," but we are becoming known as the "Experts in Home Comfort".

Michael Murphysweet
Todds Heating and Cooling
Boise, ID
http://toddsheating.com
By taking the BPI Building Analyst and BPI Envelope Combined Course through Green Training USA, I was able to save money on the course and exam fees. And, since I completed their self-paced online study prior to taking their hands-on site training, I was only away from my business for a few days. Now I'm going to get both certifications sooner and be eligible for more government/utility programs a lot earlier than if I had taken the classes separately. Many thanks to the team at Green Training USA.

Matt Sera
Atlas Home Energy Solutions
http://www.atlashomeenergy.com/
Save Time & Money
with online training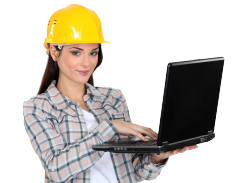 Learn More
Learn Now, Pay Later

0% Financing
No fees
No interest
Home Performance Business Tools
Energy Audit Software 

Job Pricing Calculator 

Project Management Portal 

More 
90-Day FREE Trial
for Students
Request a FREE
Course Consultation
  Call 1-800-518-1877
or submit this form...