Mold Remediation Training
This course is approved for the following
Continuing Education Credits:
| RESNET QAD CEU/Rater Trainer PD Hours | RESNET HERS Rater PD Hours | ASHI CE | BPI CEU |
| --- | --- | --- | --- |
| 10 | 10 | 10 | 6 |
The Mold Remediation Training Course is a fact-based training program for front line workers performing mold remediation.
This course takes approximately 16 hours and goes over what mold is, how it becomes a problem, health effects of exposure, personal protective equipment, containment construction, equipment, cleaning techniques, engineering controls and much more.
The course is broken into 41 modules of varying length through which you will learn the information you need to safely perform mold remediation. There are quizzes at the end of each module and a 50 question final exam.
A fast, easy, and affordable way for RESNET Quality Assurance Designees (QAD's) to earn 10 RESNET continuing education credits (CEU), and for RESNET Rater Trainers and HERS Raters to earn 10 professional development (PD) credit hours. Credits also available: 10 ASHI CE credits, and 6 BPI CEU credits!
Optional Certification
After completing this course, you will be prepared to pass the Council-certified Residential Microbial Remediator (CRMR) certification exam from the American Council for Accredited Certification (ACAC). Exam and proctoring fees not included.

Register Now  Course Package: $375
* Proof of RESNET, ASHI or BPI membership must be provided upon request in order to take advantage of this specially-priced course.
Course Package Includes:
16 hours (10 modules) of online multimedia training with a video instructor• Available 24/7 • Learn at your own pace • Review as often as you like
Phone access to instructors to answer your questions
RESNET recognized certificate of course completion emailed to you within 48 hours (upon request, after successful completion of course)
Who Should Take This Course
Everyone that lives or works in a building
Those interested in a new career
Contractors (HVAC, remodeling, weatherization, window & door, flooring/carpeting, waterproofing)
Real estate professionals
Insurance professionals & support staff
Home inspectors & support staff
Indoor air quality professionals & support staff
Topics Covered & Learning Objectives:
Mold Background Information 
Mold: A Definition
Mold Guidelines, Standards & Regulations
Mold Health Effects
Building Science and Mold 
Mold Remediation – Equipment
Mold Remediation – Engineering Controls
Mold Remediation – Containment Construction
Mold Remediation – Removal, Cleaning & Disinfecting 
Personal Protective Equipment – Personal Protective Equipment and Safety
 Learn From The Best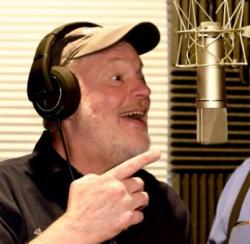 Joe Hughes has over 30 years field experience helping people live and work in healthy buildings. He is the President of IAQ Training Institute (IAQTI) and co-host of the IAQ Radio podcast. Joe was inducted into the Indoor Air Quality Association (IAQA) Hall of Fame in 2016. IAQTI is the longest tenured IAQA-approved training provider having provided IAQA approved training programs on indoor environmental consulting and remediation since 2001. IAQ Radio is a weekly interactive podcast on IAQ, disaster restoration, home performance and building science issues. It has been downloaded and streamed in over 60 countries for over 13 years.
How is Our Online Multimedia Training Better than Classroom Training?
No Travel Time & Expense

With online training there's no travel time or expense, no time away from your family, and no time away from work. The average company loses around $500/day for each employee missing work. Can you afford that?

Flexibility

Study when you want, where you want.

Learn at Your Own Speed

Our online training is self-paced, so you can learn at your own speed and review anything at any time. With classroom learning, the instructor may go too fast or too slow for you, and you don't get the chance to review until you're completely lost.

Skip Previously Completed Content

For future training, you can skip the modules you've already taken and spend your time learning the new material.

Consistency

Our online instructors never have a bad day, never fumble over an explanation, and never cancel class.

Help When You Need It

If you have questions, an instructor is just a phone call or email away! And our Frequently Asked Questions section has common questions asked by students.

Easy to Use

If you can send an email, you can use our online learning system.

Education Built for Adults

Our instructors have decades of experience teaching adults, and present the materials in multiple ways to help you understand and retain the information.

Earn Multiple Certifications at Once

Our training is built in modules, and completing the modules for one certification will often cover all or most of the modules for other certifications.

Lowest Price Guaranteed

With our Best Price Guarantee, you know you're getting the lowest possible price.

300% Iron-Clad Success & Satisfaction Guarantee

If you don't pass your certification exam, you can take the online course curriculum again until you pass. That's peace of mind that can also save you money! Learn more >>
Schedule? What Schedule?
Start your course immediately
Access 24/7. Log in from anywhere you have internet access.
You have 90 days to complete the 4-hour course
You're in Control
Complete the course on your own schedule. Start immediately. Log in whenever you have some time, and pick up right where you left off the last time. Access the course from any device connected to the internet - even your phone! It couldn't be more convenient! Register today!
Register NowOnly $375
* Proof of RESNET, ASHI or BPI membership must be provided upon request in order to take advantage of this specially-priced course.