OSHA Confined Spaces - Attics and Crawlspaces
How Subpart AA of 29 CFR 1926 Affects Contractors Who Work in Attics & Crawlspaces
This Course is BPI Recognized for 4 CEU Credits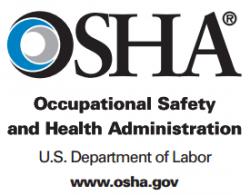 OSHA's standard for construction work in confined spaces (Subpart AA of 29 CFR 1926) defines specific procedures designed to protect workers while they are working in and around confined spaces on construction sites. The standard helps to eliminate and isolate hazards in order to prevent construction workers from being hurt or killed in confined spaces.

This course reviews the requirements, responsibilities and procedures under Subpart AA of 29 CFR 1926 in an easy-to-learn multimedia presentation. Go at your own pace, start and stop when you want. You can even watch the course on your smart phone!
Course Package: $149
To register, contact Bronwyn Bates at (410) 986-5427 or BBates@bccc.edu
Course Package Includes:
Multimedia course with video instructor (90 day access)
• Available 24/7 • Learn at your own pace • Review as often as you like
Phone and email access to instructors to answer your questions
Quiz questions after each module to reinforce learning and retention
Study guide
OSHA-Recognized Certificate of Completion
Why Take This Course
To help protect yourself and fellow workers from injury or death
Employers are required to provide workers with training on  the OSHA Standard Subpart AA of 29 CFR 1926
To obtain the required certificate of completion
To comply with OSHA regulations
It's convenient - learn at your own pace, even on your smart phone! 
Start and stop anytime - pick up right where you left off last time.
Review material as needed
Topics Covered
General requirements
Permit-required confined space program
Permitting process
Entry permit
Training
Duties of authorized entrants
Duties of attendants
Duties of entry supervisors
Rescue and emergency services
Employee participation
Provision of documents to Secretary
Learn From The Best
Matt Koch has been involved in the environmental inspection and mitigation industry for over 15 years. He has been active in the radon community as a practitioner and instructor. He is on the Standards Committees for Radon Resistant New Construction in Residential (CCAH), RRNC for Large Buildings (CC-1000) and Multifamily Measurement (MAMF) and currently is the Chair of the Standards Management Committee. He was involved in the development of the NRPP Advanced Certificates in Multifamily Measurement, Multifamily Mitigation and RRNC.
How is Our Online Multimedia Training Better than Classroom Training?
No Travel Time & Expense

With online training there's no travel time or expense, no time away from your family, and no time away from work. The average company loses around $500/day for each employee missing work. Can you afford that?

Flexibility

Study when you want, where you want.

Learn at Your Own Speed

Our online training is self-paced, so you can learn at your own speed and review anything at any time. With classroom learning, the instructor may go too fast or too slow for you, and you don't get the chance to review until you're completely lost.

Skip Previously Completed Content

For future training, you can skip the modules you've already taken and spend your time learning the new material.

Consistency

Our online instructors never have a bad day, never fumble over an explanation, and never cancel class.

Help When You Need It

If you have questions, an instructor is just a phone call or email away! And our Frequently Asked Questions section has common questions asked by students.

Easy to Use

If you can send an email, you can use our online learning system.

Education Built for Adults

Our instructors have decades of experience teaching adults, and present the materials in multiple ways to help you understand and retain the information.

Earn Multiple Certifications at Once

Our training is built in modules, and completing the modules for one certification will often cover all or most of the modules for other certifications.

Lowest Price Guaranteed

With our Best Price Guarantee, you know you're getting the lowest possible price.

300% Iron-Clad Success & Satisfaction Guarantee

If you don't pass your certification exam, you can take the online course curriculum again until you pass. That's peace of mind that can also save you money! Learn more >>
Enjoy Our Flexible Training - On Your Own Schedule!
Start your online course immediately upon registration
Access training 24x7 for 90 days - even from your phone!
Start and stop when you want
You're in Control
Complete your course on your own schedule. Log in from anywhere you can access the internet. You can even complete your training on your smartphone, laptop, tablet or computer! No need to attend a class after a hard day of work, fight traffic or pay for parking. Spend your time learning, not travelling. And there's no need to miss work. Go at your own pace and review any of the modules as needed. It's top quality training at a great price - with complete flexibility!
System Requirements
Course Package: $149
To register, contact Bronwyn Bates at (410) 986-5427 or BBates@bccc.edu