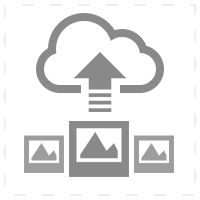 RESNET Provider Services
for EnergySmart and HESP
CEQ Provider Service
(for EnergySmart Contractors) -
$99 for 2 Years
Register for CEQ Provider Service
Companies who have an individual already certified as a BPI Analyst are exempt from taking the RESNET EnergySmart Contractor Course and exam. You do, however, have to sign with a RESNET Accredited Contractor Education & Quality (CEQ) Provider in order to receive your certification.

As a RESNET Accredited CEQ Provider, Green Training USA is responsible for:
Verifying your company information including insurance and individual credentials
Granting your certification and listing it with RESNET
Managing a RESNET approved Complaint Resolution Process
Making sure you have and are using all the appropriate forms and notices required by RESNET Standards
Providing and ensuring completion of RESNET continuing education requirements
View/Download EnergySmart Contractor Agreement
---
HESP Provider Service -
$250/Year
Register for HESP Provider Service
Our HESP Training Course Package includes your HESP Provider fee for the first year. After that you will need to renew your Provider agreement in order for your certification to remain valid.

As your RESNET Accredited HESP Provider, Green Training USA is responsible for:
Granting your certification and listing it with RESNET
Providing you access to RESNET approved survey report software
Reviewing your first 3 provisional Home Energy Surveys
Making sure you have and are using all the appropriate forms and notices required by the RESNET Standards
Reviewing 10% of the Home Energy Surveys you perform
Making sure you meet your continuing education requirements