Take this course and earn the following continuing education credits:
| MS Home Inspectors CE Hours | RESNET Rater PD Credits  | BPI CEU |
| --- | --- | --- |
| 4 | 4 | 3 |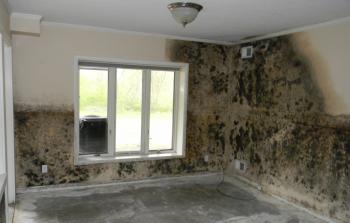 The Mold 101 online course is a fact-based overview of mold in indoor environments. This course gives you the foundation you need to deal with moisture and mold-related issues in a home or building.
Moisture and mold are the most common cause of building-related complaints and health issues. Everyone that lives or works in a building should understand how they can help ensure their indoor environment is dry, mold-free, and healthy.
This course takes approximately 4 hours and goes over what mold is, how it becomes a problem, the health effects of exposure, inspecting for mold, and how professionals remediate mold contamination.
The course is broken into 14 modules in which you will learn the information you need to help coordinate with others and oversee efforts to inspect for and remediate mold contamination.
Register Now  Course Package: $179
* Proof of Mississippi Home Inspectors certification must be provided upon request in order to take advantage of this specially-priced course.
Course Package Includes:
4 hours (14 modules) of online multimedia training with a video instructor
• Available 24/7 • Learn at your own pace • Review as often as you like
Phone access to instructors to answer your questions
Course materials
Who Should Take This Course
Everyone that lives or works in a building
Those interested in a new career
Contractors (HVAC, remodeling, weatherization, window & door, flooring/carpeting, waterproofing)
Real estate professionals
Insurance professionals & support staff
Home inspectors & support staff
Indoor air quality professionals & support staff
Topics Covered & Learning Objectives:
Mold Background Information 

Define Microbiology
Differentiate between the Kingdoms of Life
Understand the importance of Mold/Fungi
Recognize the importance of mold in history

Mold: A Definition

Define what mold is
Recognize how mold grows
Recognize the different parts and byproducts of mold growth
Determine how mold is classified
Recognize the importance of moisture to mold growth

Mold Guidelines, Standards & Regulations (Part 1) 

Describe the history of mold guidelines, standards, and regulations
Differentiate between guidelines, standards, and regulations

Mold Guidelines, Standards & Regulations (Part 2) 

Review existing United States Mold Guidelines
Review existing United States Mold Standards
Review existing United States Mold Regulations

Mold Health Effects (Part 1) 

Recognize health effects related to dampness and mold.
Differentiate between various routes of exposure.

Mold Health Effects (Part 2) 

Differentiate between categories of health effects.
Discuss tips for how to avoid mold exposure and illness.

Building Science & Mold 

Define building science.
Discuss some basic principles of water.
Recognize the importance of Relative Humidity & Dew Point.
Understanding the building enclosure.

Mold Inspection 

How to Characterize the Problem
Common Causes of Mold Problems
Evaluating Moisture Issues in Buildings
Performing Mold Investigations in accordance with industry guidelines, standards & regulations

Mold Sampling (Part 1)

Recognize when and where to sample for mold
Understand mold sampling options and procedures for surfaces
Understand mold sampling options and procedures for air

Mold Sampling (Part 2)


Recognize other types of mold sampling available to inspectors
How mold sample results are interpreted
Post Remediation Verification (PRV) and sampling

Mold Remediation – Equipment 

Explain the Concepts of Filtration
Recognize the importance of HEPA Vacuums
Understand common Air Filtration Devices used in Mold Remediation
Recognize Other Equipment Used for Mold Remediation

Mold Remediation – Engineering Controls 

Define engineering controls and how they are used on mold remediation projects
Define and Describe containment types and how they are constructed
Differentiate between types of decontamination chambers and how they are used for mold remediation

Mold Remediation – Removal, Cleaning & Disinfecting 

Recognize the industry-accepted methods for removal of mold-contaminated building components
Illustrate the methods for contents cleaning on mold remediation projects
Demonstrate the cleaning techniques commonly employed on mold remediation projects
Discuss industry views and methods for disinfecting surfaces after mold remediation projects

Mold Remediation – Personal Protective Equipment

Differentiate between engineering controls and Personal Protective Equipment (PPE)
Differentiate between the categories of respiratory protection
Identify the difference between Respirator Seal Checks and Fit Tests
Evaluate other types of Personnel Protective Equipment (PPE)
 Learn From The Best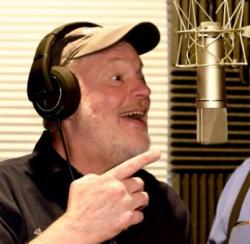 Joe Hughes has over 30 years field experience helping people live and work in healthy buildings. He is the President of IAQ Training Institute (IAQTI) and co-host of the IAQ Radio podcast. Joe was inducted into the Indoor Air Quality Association (IAQA) Hall of Fame in 2016. IAQTI is the longest tenured IAQA-approved training provider having provided IAQA approved training programs on indoor environmental consulting and remediation since 2001. IAQ Radio is a weekly interactive podcast on IAQ, disaster restoration, home performance and building science issues. It has been downloaded and streamed in over 60 countries for over 13 years.
How is Our Online Multimedia Training Better than Classroom Training?
No Travel Time & Expense

With online training there's no travel time or expense, no time away from your family, and no time away from work. The average company loses around $500/day for each employee missing work. Can you afford that?

Flexibility

Study when you want, where you want.

Learn at Your Own Speed

Our online training is self-paced, so you can learn at your own speed and review anything at any time. With classroom learning, the instructor may go too fast or too slow for you, and you don't get the chance to review until you're completely lost.

Skip Previously Completed Content

For future training, you can skip the modules you've already taken and spend your time learning the new material.

Consistency

Our online instructors never have a bad day, never fumble over an explanation, and never cancel class.

Help When You Need It

If you have questions, an instructor is just a phone call or email away! And our Frequently Asked Questions section has common questions asked by students.

Easy to Use

If you can send an email, you can use our online learning system.

Education Built for Adults

Our instructors have decades of experience teaching adults, and present the materials in multiple ways to help you understand and retain the information.

Earn Multiple Certifications at Once

Our training is built in modules, and completing the modules for one certification will often cover all or most of the modules for other certifications.

Lowest Price Guaranteed

With our Best Price Guarantee, you know you're getting the lowest possible price.

300% Iron-Clad Success & Satisfaction Guarantee

If you don't pass your certification exam, you can take the online course curriculum again until you pass. That's peace of mind that can also save you money! Learn more >>
Schedule? What Schedule?
Start your course immediately
Access 24/7. Log in from anywhere you have internet access.
You have 90 days to complete the 4-hour course
You're in Control
Complete the course on your own schedule. Start immediately. Log in whenever you have some time, and pick up right where you left off the last time. Access the course from any device connected to the internet - even your phone! It couldn't be more convenient! Register today!
Register NowOnly $179
* Proof of Mississippi Home Inspectors certification must be provided upon request in order to take advantage of this specially-priced course.