Commercial Energy Auditing Manager
This Course is Recognized for 12 DELAWARE HOME INSPECTORS CE HOURS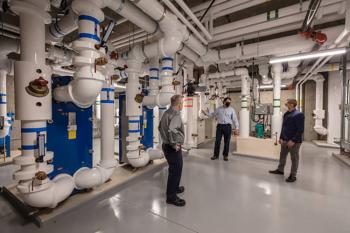 This course is a great place to start if you are interested in commercial energy management.
It covers every aspect of a commercial energy audit in great detail, and includes all the essential information you need as a commercial energy auditor.
The course explains each system you will see on-site, the engineering principles behind them, how to calculate their energy consumption, ways to save energy, and how to put a report together. It features all the necessary codes and standards, as well as a helpful utility bill analysis.
This course was created by an experienced commercial energy auditor who has performed hundreds of successful audits, and teaches you what would typically take several years to learn, in only a few hours.
The course is also designed as an exam prep if you want to take the Certified Energy Management (CEM) exam (optional, exam fees not included).
Course Package Includes:
12 hours of online multimedia training with a video instructor
• Available 24/7 • Learn at your own pace • Review as often as you like
Phone access to instructors to answer your questions
Quizzes after each module to reinforce learning and retention
Practice final exam
Topics Covered
PART A
Introduction

This module introduces the course and how each section will be presented. Also discussed is information about the CEM exam itself and tips on how to pass.
Energy Basics

This module seeks to build a strong foundation for energy engineering. We will discuss a brief history of energy, thermodynamic cycles, psychrometrics, fuel types and conversions, site and source EUIs, and greenhouse gas emissions.
Utilities

This module walks through utility bills and discuss different charges that you may see —also, the benefits of fuel switching, grid information, energy cost index, and demand response.
Energy Economics

This module takes a look at the financial side of energy engineering. We will look at different ways to evaluate if a project makes financial sense, as well as methods to finance projects.
Codes and Standards

This module looks at the major codes and standards in the field of energy auditing/management. From ASHRAE standards to LEED to ENERGY STAR, you will have a solid understanding of the different requirements for different buildings.
Audit Process

This module walks through the actual process of completing an energy audit. We will discuss the data that needs to be collected on-site all the way through to final report delivery. Also discussed, the instruments you may need and the measurement and verification process.
PART B
Controls

This module discusses basic control systems, pneumatics vs. DDC, PID loops, and building automation systems.
Maintenance and Commissioning

This module goes over maintenance technologies, compressed air systems, steam leaks, uninsulated pipes, boiler scale, and the different types of commissioning.
Envelope

This module discusses the building envelope and its subsequent components. Also discussed are all of the factors that effect HVAC consumption, such as: solar heat gain, infiltration, internal heat gain, and stack effect.
Electrical

This module goes through the basics of electricity and how it relates to energy auditing. We calculate basic power systems, including AC/DC and 1/3 phase. Also discussed are power factor, power quality, motors, pump curves, and the affinity laws.
Lighting

This module walks through each type of lighting and how they work. Also discussed, ballasts, color rendering/temperature, light readings, and different types of controls.
HVAC

This module takes an in-depth look at each HVAC system that you may encounter during an on-site visit. From chillers to boilers to water source heat pumps and more, we will explain how they work and how to recognize them. We will also discuss equipment efficiencies, heat exchangers, energy recovery, and energy conservation measures.
CHP and Renewables

This module discusses CHP systems and why they save energy and money. Also discussed are the major forms of renewable energy: solar, wind, hydro, and biomass.
Thermal Storage

This module discusses load levelling, peak shaving, and the different options available for energy storage.
Other

This module discusses the remaining systems that were too small to have an entire module devoted to them. We talk about appliances, plumbing/sewer, domestic hot water heating systems, kitchen equipment, refrigeration, pools, IT equipment, conveyance systems, and industrial loads.
PART C
Envelope and HVAC

This module introduces more advanced methods for calculating HVAC energy consumption. We take an in-depth look at the heating/cooling requirements of a building due to envelope conditions.
Electrical and Lighting

This module discusses methods for calculating energy consumption for motors and the effects of variable frequency drives. Also, we will walk through calculating energy usage for several different types of lighting.
Other

This module, similar to module B9, is for the remaining calculations that were too small to have their own module. We will calculate CHP consumption, as well as the major renewable energy systems. Also discussed, plumbing, domestic hot water heaters, refrigeration, pools, and the remaining systems from module B9.
Learn From The Best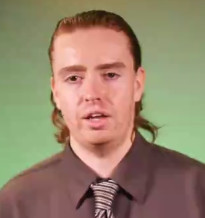 Stephen Elliott (see image) is Lead Engineer and Project Manager at EMAT, a software application suite for streamlining the energy auditing process. Stephen graduated from Temple University with a Bachelor of Science in Mechanical Engineering. He began his career as a junior energy engineer with EMAT and has risen through the ranks to become their Lead Engineer. Stephen holds his Certified Energy Manager certification through AEE. He has led teams of engineers through energy audits of over five million square feet of complex buildings including US Army installations, Astra Zeneca's headquarters and the International Monetary Fund HQ2.
Dustin Bane is EMAT's COO and manages day-to-day operation of EMAT. Dustin has 10 years' experience in the energy auditing field as a Project and Program Manager. He currently holds his Certified Energy Manager certification through AEE and his Building Analyst, Envelope Professional, Energy Auditor and Quality Control Inspector certifications through BPI.
How is Our Online Multimedia Training Better than Classroom Training?
No Travel Time & Expense

With online training there's no travel time or expense, no time away from your family, and no time away from work. The average company loses around $500/day for each employee missing work. Can you afford that?

Flexibility

Study when you want, where you want.

Learn at Your Own Speed

Our online training is self-paced, so you can learn at your own speed and review anything at any time. With classroom learning, the instructor may go too fast or too slow for you, and you don't get the chance to review until you're completely lost.

Skip Previously Completed Content

For future training, you can skip the modules you've already taken and spend your time learning the new material.

Consistency

Our online instructors never have a bad day, never fumble over an explanation, and never cancel class.

Help When You Need It

If you have questions, an instructor is just a phone call or email away! And our Frequently Asked Questions section has common questions asked by students.

Easy to Use

If you can send an email, you can use our online learning system.

Education Built for Adults

Our instructors have decades of experience teaching adults, and present the materials in multiple ways to help you understand and retain the information.

Earn Multiple Certifications at Once

Our training is built in modules, and completing the modules for one certification will often cover all or most of the modules for other certifications.

Lowest Price Guaranteed

With our Best Price Guarantee, you know you're getting the lowest possible price.

300% Iron-Clad Success & Satisfaction Guarantee

If you don't pass your certification exam, you can take the online course curriculum again until you pass. That's peace of mind that can also save you money! Learn more >>
Schedule? What Schedule?
Learn on your own schedule when it's convenient for you!

Start your course immediately
Access 24/7 with internet access - even on your phone!
You have 90 days to complete the course
You're in Control
This course gives you the freedom to learn on your own schedule. Start immediately, or log in whenever you have free time, and pick it up right where you left off in your previous session. Access your course from any device connected to the internet - even your mobile phone! And you can always contact instructors to answer your questions, by phone or email. It couldn't be more convenient! Register today!
Requirements / Prerequisites
None.
* Proof of Delaware Home Inspectors license must be provided upon request in order to take advantage of this specially-priced course.
Register NowCourse Package: $925