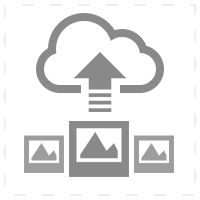 Canada – Radon Mitigation & Measurement Entry Level COMBO Course
The measurement and mitigation courses have been combined in one package providing you with a discounted rate for both courses. These courses provide you with all the training you need to become certified for both radon measurement and mitigation in Canada. Although you are not required to obtain the radon measurement certification to become certified in mitigation, the measurement course is a prerequisite to the mitigation course and does provide you with valuable working knowledge for your radon business. These courses were updated in February 2013 to comply with the Health Canada standards.

The mitigation course also includes field exercises that are tailored to fit your experience and needs. These exercises are monitored directly by CERTI providing you with personalized field training.
Additional Course Information
The courses are presented in a convenient and comprehensive format that allows you to listen to audio instruction and interviews, review key points with the course manual, and reinforce the information with online quizzes. The easy-listening format of the audio instruction includes interviews with experts in the radon industry providing you with insight into their experience as well as substantive technological and practical information (interview samples). With an impressive 92% passing rate on the certification exams, these courses have proven to be successful and popular in preparing students for the certification exam and for conducting business.
Includes:
Canada – Radon Measurement Entry Level Course (C-104)
Canada – Radon Mitigation Entry Level Course (C-105)
Course Package Includes:
Audio Instruction and Interviews
• Available 24/7 • Learn at your own pace • Review as often as you like
Overview of Canadian Protocols and Health Canada resources
Online Videos and Resources
Course Manuals
Online Quizzes
Field Exercises
Downloadable Course Certificates

Our 100% Success Guarantee

If you don't pass your certification exam(s) for any reason, you can re-take our course curriculum* at no additional charge until you achieve a passing grade.
Benefits of the Course
Prepares you to conduct radon and radon decay product measurements in Canada.
Provides training for installation of radon mitigation systems.
Interviews with experts in the radon industry provide practical insights into radon mitigation in the field.
Substantive technological and practical information reinforced with quizzes for better learning.
Personalized field training exercises monitored directly by CERTI.
Prepares you for the Canadian Certification Exam which is offered directly through the National Radon Proficiency Program.
Prerequisites
None.
---
System Requirements
---
Certification Exam
The Canadian Certification Exam is offered directly through the National Radon Proficiency Program. You are eligible to take this exam after completing the course.
---
Register
Course Package:
$825