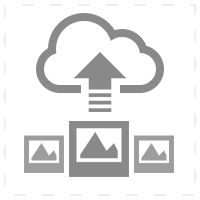 Why Get the BPI Analyst/Envelope COMBO?
Watch More
Dallas Jones: Hi, I'm Dallas Jones with Green Training USA and I'm here in Washington D.C. with Larry Zarker, the executive director of the Building Performance Institute.
Larry, I have people ask me all the time, what's the key distinction between a BPI building analyst and Building envelope Specialist, and why would I want to get both certifications?
Larry Zarker: The building analyst is doing the audit of the house. Very often those people are involved in sales. They're developing a scope of work. They're understanding what needs to be done.
The envelope professional is really the person who is responsible for making sure that the things that were found that needed to be fixed get done. I like to think of it as, if your load in the house is this big and you're coming to tighten it and insulate properly, you're going to bring the load down and then you can design you comfort systems to fit that new load requirement. The envelope professional looks at thermal boundaries, pressure boundaries, and tries to understand how to most effectively get there.
Dallas: So, in this case, the two certifications work hand in hand to do a total job, a total solution.
Larry: That's right. I look it as the set up for heating or air conditioning or even renewables, but you need to do that load reduction first. The building analyst is the person who does that assessment. The envelope person is the person who makes sure that you get the load down to the right level.
Dallas: Got it. There you have it. You need both certifications, analyst and envelope specialist. Go to greentrainingusa.com.
Other videos with Larry Zarker
<< Back to All Videos