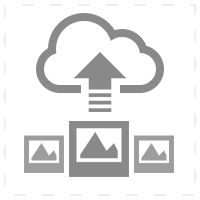 Solar Heating System Design & Installation Training Course
This course is IREC ISPQ Accredited and NABCEP Registered. See below for details.
This course prepares you to gain an entry level position in the solar hot water industry. The course concentrates on the basics of installing code-compliant solar hot water systems. You'll learn practical design criteria, installation guidelines, safety issues, maintenance, and legal considerations of solar hot water heating systems.
This course is being updated and is not available at this time. Please call 1-800-518-1877 for information
Course Package Includes:
15 modules (approx 60 hours) of self-paced online multimedia training
• Available 24/7 • Learn at your own pace • Review as often as you like

Solar Domestic Water Heating text book and binder for storing useful information

.
Communication with instructor through course message boards, email and phone.
Final Exam

Course delivered by Sun Pirate in partnership with Green Training USA
NABCEP & IREC Credits
NABCEP approved for 60 continuing education contact hours of training
May be used toward NABCEP Installer Certification and re-certification
Meets the solar thermal training requirement for the NABCEP Installer Exam
IREC ISPQ Accredited
Learning Objectives:
Recognize the various types of residential solar hot water heating systems and components currently in use.
Demonstrate safe working practices.
Distinguish between solar system freeze protection options.
Properly design and size residential solar hot water heating systems.
Assist in the planning and installation of solar collectors and components.
Understand the types of codes and standards that apply to the proper installation of solar heating systems.
Understand the types of permits, warranties, and the customer relations required for completion of the overall solar project.
Assist in the servicing of common solar assisted heating problems.
Topics:
Lesson 1: Introduction to solar hot water heating systems
Lesson 2: Capturing the sun
Lesson 3: Solar heating of domestic hot water
Lesson 4: Solar thermal collectors
Lesson 5: Solar hot water system selection
Lesson 6: SHW heating system components
Lesson 7: Planning SHW system layout
Lesson 8: Designing SHW systems
Lesson 9: Sizing solar water heating systems
Lesson 10: Working safely with solar hot water
Lesson 11: Installation of SHW systems
Lesson 12: Service & maintenance of SHW heating systems
Lesson 13: Selling solar thermal systems
Lesson 14: Solar pool heating systems
Lesson 15: Commercial SHW and solar space heating overview
Who Should Attend?
Contractors
Installers
Technicians
Those interested in entering the solar industry
Prerequisites
None
Enjoy Our Flexible Training
Avoid course delays and cancellations
Start online training immediately
Schedule your exam when you're ready 

You're in Control
Complete your training on your own schedule, and take your exam when you want at a location near you. Start your online training immediately. No waiting around for classes to fill up, or for other students to dictate your training or exam schedule. Simply tell us when you're ready to take your exam and we'll schedule it within 14 business days at a location near you. Superior quality training at an unbeatable price - with complete flexibility!