Unveiling the Power of Mold and Radon Training: Safeguarding Indoor Environments with Greentrainingusa.com
Jul, 27 2023 17:07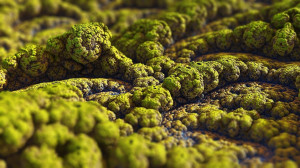 With just about any structure, there's the need to be aware of what make the place hazardous to the health of those who occupy it. Two important considerations are the presence of mold and radon gas. Fortunately, those who are trained in radon detection and also possess mold training can help property owners identify any dangers, and make plans to correct them. 

Isolating and dealing with both issues does take proper training. Here's what you should know about how powerful mold and radon training happens to be, and what it could mean for your career. 
Introduction
Why is mold detection and identifying the presence of radon gas indoors so important? Simply put, both issues have a detrimental impact on health. Far from being a little irritating, old can trigger severe respiratory problems, undermine sleep patterns, and lead to a number of other issues. Radon gas exposure can damage lung tissue, pave the way for cancer, and also cause ongoing respiratory issues. 
The potential damage to health is more than reason enough to conduct mold and radon assessments from time to time. Doing so makes it easier to address any detected issue before things can get worse, and helps to minimize the damage from exposure. 
Greentrainingusa.com is a leader in specialized training for mold and radon detection. There are also courses aimed at remediation as well. Designed to provide up-to-date information, these courses provide the means of preparing for a career that can help people live healthier lives. 
Mold Remediation Certification
There's a lot to be learned about mold detection and remediation. The mold remediate course designed by Greentrainingusa.com ensures that you have the information and the know-how to manage a successful remediation. Everything that you learn will aid in securing your certification, and being ready to take on projects. 
Why is training and certification in this area so important? There are many reasons. One has to do with understanding where to find mold. It's also necessary to be aware of the different types of mold, and what they look like. Further, you need to understand the safeguards to take during remediation, and how to determine if the effort was successful. 
The course offered by Greentrainingusa.com provides all of this, and even more. The outcome is that you're a set to successfully complete Council-certified Residential Microbial Remediator (CRMR) certification exam from the American Council for Accredited Certification (ACAC). All told, the course will involve 16 hours of class time, broken into a series of 41 modules. By the time you finish, you will know all about mold detection and remediation, and even have some ideas of how to price your services. 
It won't be difficult to see how much you get for the mold certification cost and training. The fact that you can begin the exam with full confidence will make it all the easier to pass, and be on your way to better things.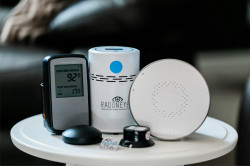 Radon Measurement and Mitigation Certification
How the matter of radon detection, measurement, and resolution? There are also courses offered by Greentrainingusa.com that address this important aspect of building care. Here's what you should know about the coursework. 
All courses meet the standards set by the National Environmental Health Association's (NEHA's) National Radon Proficiency Program (NRPP) for radon professionals. Along with general courses that provide the basics about measurement and mitigation, there are also continuing education courses that drill down to efforts in specific settings. Learn how to manage radon gas measurement and mitigation in residential structures, places of business, schools, and other venues. 
Key to your training is understanding the risks that are associated with radon exposure. You will learn how radon gas can impact sleep, lead to a number of issues with congestion and breathing, damage lung tissue, and even cause emotional conditions like anxiety and depression to develop.
You'll learn about the protocols and strategies used for radon detection and measurement. This includes identifying equipment, safety precautions to take, and how to interpret the findings. By the time you complete the coursework, there is no doubt that you'll be ready for your certification exam. 
The Impact of Mold and Radon on Indoor Air Quality
The adverse health issues caused by mold and radon exposure development because of the negative impact on indoor air quality. The presence of one or both literally means people are breathing in something that will trigger a number of health issues. They may also make pre-existing conditions worse in some way. 
The implication is that the quality of life of anyone spending time in the building is subject to a decrease. That may manifest in short-term ailments that fade after the remediation, but prolonged exposure can lead to conditions that will have to be managed for the rest of a person's life. Neither situation should be taken lightly. 
As a professional, it's up to you to accurately assess the presence of mold and radon within a structure. Further, you have the responsibility of doing what can be done to minimize risk. When you are trained properly, making the structures safer for people to use will be a lot easier.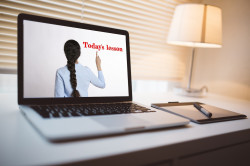 Compliance with Industry Standards and Regulations
Greentrainingusa.com only offers courses that meet the requirement set by National Environmental Health Association. This is important, since industry guidelines are defined by the work of the NEHA. When you take a mold assessment training course, you can be sure that it meets all the standards needed to obtain your certification. 
The same goes for radon measurement and mitigation. Every course, whether basic or for continuing education, is structured so that you have access to the latest information within the industry. This positions you to obtain certification that inspires confidence in employers and clients, ensures that you have what it takes to evaluate any setting, and provides the ability to isolate and resolve threats to human well-being. 
Expanding Career Opportunities
How can you put what's learned in a radon measurement or mold removal training course to good use? There are more ways to put your talent to work than many realize. Given the steady demand within the construction industry for restoring and retrofitting older homes as well as new structures, you won't have to worry about not having work to do. 
What form can your career take? You can align with a construction company, and conduct inspections prior to any remodeling or retrofitting. It's also possible to measure radon levels in new construction, and ensure those levels are within acceptable limits. 
It's also possible to work with remediation and home safety businesses that specialize in radon mitigation and mold remediation. This allows you to help people who don't have any particular construction plans, but do want to make sure their existing structures are safe. 
Don't overlook the possibility of being in a position to help people understand the dangers of mold and radon exposure. Offering speeches at schools, civic clubs, and other venues can be a great way to draw on your expertise and make a little money on the side. 
Holding certifications will help you pursue these and other career opportunities with greater ease. Credentials that confirm you know what you're doing and saying will open doors that would otherwise remain closed.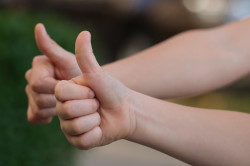 Real-Life Case Studies
Consider these examples of successful mold remediation and radon mitigation, and the impact on those who benefited from the effort:
"The mold removal made a difference almost immediately. Within days, I noticed my headaches were gone, I could breathe easier, and my sleep was better. I have more energy now than I've had in a long time." (JPM)
"I never knew what radon was or where it came from. When the readings indicated high levels in the house, I wasn't sure if anything could be done. As the technician explained, it could be taken care of. Now I feel a lot safer." (MNS)
"My dream was to restore a home that I had wanted for years. Part of that restoration was to ensure there was no mold or radon in the place. Thanks to help from a pro, those issues were soon eliminated, and the construction work to bring the house up to code could begin." (RHD)
In all these instances, it took certified professionals to evaluate the properties, and determine what it would take to make them free of mold and excessive radon levels. Obtaining your certification would make it possible for you to be part of this important effort. 
Greentrainingusa.com: A Trusted Resource for Mold and Radon Training
If you want certification, the best training is the only way to go. That's what you get with Greentrainingusa.com. All courses are periodically reviewed and updated to comply with the latest in industry standards. That's made this option one of the top choices for all forms of mold and radon certification. 
The fact that you can get the radon and mold training online makes it easier to keep working at your present job while you work toward the certification. With courses that begin with basics about mold identification and detection, radon emissions and how they seep into homes, then move on to remediation and mitigation techniques, you're prepared to be an active participant in this type of career. 
Here are what some have said about the training they receive from Greentrainingusa.com:
"All the courses were laid out in a way that I could understand them with ease. That allowed me to set aside any fears that I would not be able to learn what I needed to know. By the time for taking the exam, I felt completely prepared." (RMN)
"Without the online courses offered by Green Training USA, I never would have gotten out of my dead-end job. I kept working my regular hours, then took the classes at my own pace. Moving to a new line of work with full certification was a lot easier than I expected." (CSM)
"My old job paid the bills, but it didn't leave me feeling as I was contributing something. Now I have the best of both worlds: I earn a decent living, and I help people. That's all due to the training I received at Green Training USA." (HTD)
You could be next. Now's a great time to review the courses at Greentrainingusa.com and identify where you want to start.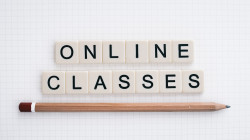 Conclusion
Making indoor settings safer for use is important. In order to do this, you need the right training. Once you begin online radon or mold training courses, it won't take long to see how valuable detection and mitigation is in today's world. From helping people avoid exposure to heath threats to aiding in their recoveries from exposure, what you have to offer matters. 
Review the courses at Greentrainingusa.com today. You'll find that they are comprehensive, offer flexibility in studying at your own pace, and ensure you have what it takes to obtain your certifications. Armed with those certifications, you will be a professional that people turn to when they have concerns about the properties where they dwell and work.