"TENANT STAR" CERTIFICATION GIVES COMMERCIAL TENANTS A GREEN ATTITUDE
Aug, 31 2022 12:08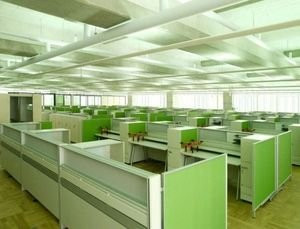 Edited in Augist 31, 2022
On June 19, 2013, the United States Senate introduced "The Better Building Act" (S.1191).  The goal of this legislation is to give landlords and commercial tenants a mutual goal of reducing energy consumption.   
The Act already has bipartisan support in the Senate, as it was introduced by Senators Michael Bennet (D-CO) and Kelly Ayotte (R-NH), and it already has the support of The Real Estate Roundtable.  The Roundtable brings together a group of leaders in the United States real estate market (both public and private) with leaders of real estate trade associations to discuss national policy issues in real estate and their effects on the economy.  A companion bill was even introduced in May in the House of Representatives by Congressmen David McKinley (R-WV) and Peter Welch (D-VT).
Designed to Reward Both Tenants and Building Owners
The Better Buildings Act would recognize landlords and tenants who work together to improve the energy performance of commercial buildings.  In leased commercial space, tenants consume 50% or more of the energy used in the buildings.  Given the impact tenants have on the overall energy efficiency of their buildings, the Act seeks to recognize tenants who pursue energy efficiency in the design and operations of their leased spaces.
Leased Spaces Certified as Energy Efficient with "Tenant Star" Label
One section of the new legislation would allow commercial tenants to certify their leased spaces for energy efficiency, like the Energy Star label offered for whole buildings by the U.S. Environmental Protection Agency.  This certification for tenants would be known as "Tenant Star", and Senators and The Real Estate Roundtable expect it to gain a lot of traction amongst both tenants and landlords, much like the Energy Star label has.  In 2012, there were more than 20,000 Energy Star-certified buildings across the country, found in all 50 states.
The new Tenant Star certification will encourage tenants and landlords to work together to create certified spaces within Energy Star buildings, paving the way for new energy efficiency initiatives for all stakeholders.
Landlords and Tenants Encouraged to Work Together
With the impetus for energy efficiency now shifted solely from landlords, tenants will feel empowered to work with landlords to design, construct and operate spaces that run at optimal energy efficiency.  This in turn will create new paths of revenue for those involved in the energy efficiency industry, as a whole new group of stakeholders find their place in the market.
==============
To learn about training opportunities - including commercial lighting, commercial energy auditing, and commercial facility management - visit www.GreenTrainingUSA.com or call 1-800-518-1877 for a free career consultation.