New Building Analyst Training and Certifications: A Comprehensive Guide for Energy Efficiency Professionals
Aug, 3 2023 16:08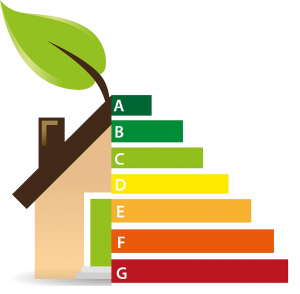 For those who wish to enter the construction industry, it's important to be aware of the role energy efficiency plays in this field. It's also a good idea to stay up to date on the changes happening now. Did you know that as of June 1, long-standing certifications are now replaced with new ones? Here's what you need to know about what's happening, and the kind of certification that you should seek.
Introduction
Energy efficiency as it relates to construction focuses on one key outcome: ensuring that the building can provide all the required functionality while reducing the amount of energy needed to fulfill the building's purpose. The benefits go beyond merely keeping energy consumption lower; with the right strategy, the building is more sustainable for more years, provides a healthier environment for occupants, and offers greater returns on the investment. 
The ongoing evolution of constructing sustainable buildings is why there is the need for updated and more comprehensive building analysis training and certifications. Students will still seek certification via the Building Science Principles course. This course provides general information about the industry, and helps provide context for what is to follow. 
Thanks to the depth and scope of the new Business Analyst Technician, or BA-T, training (which replaces the older Business Analysis certification course), the student has a firm foundation for the other new courses that follow. Consider this one to be an introductory course that paves the way for the remaining certifications. 
The Building Analyst Professional, or BA-P, is pursued after successfully completing the BA-T. It goes into more detail about key topics like modeling, data evaluation, and energy efficiency. What's learned includes the ability to evaluate and prioritize performance recommendations related to optimum energy efficiency and sustainability. 
These new courses and certifications replace the former certifications for Building Analyst and Envelope Professional. There's no loss of information as a result of the transition; the new courses offer the latest in information, and still encompass all of the elements found in the older courses. 
Understanding Building Analyst Training
So what does a building analyst do? Essentially, this role focuses on how the construction enhances energy efficiency. This involves assessing every element and system within the structure to see how efficient they happen to be. 
For example, the analyst will pay close attention to what's used for the building envelope, and if there are any indications of leakage that might lead to increased energy consumption. In like manner, the analyst would assess the HVAC system, and determine if there is any duct leakage present. 
There are a number of advantages to becoming a certified building analyst. Recognition within the construction industry is a key example. The certification demonstrates that you have the skill set, the knowledge, and the other tools to property assess a building's energy efficiency. That in turn increases the odds of securing steady work, often with repeat clients.
What do you need in order to pursue this sort of certification? An analytical mind is a huge plus. You relate information easily, which helps with the analysis. People who are detail-oriented are a good fit for this type of work; you have a way of spotting things that others may overlook. Finally, your communication skills make it possible to relay what you find in a way that others can understand. 
Introducing Greentrainingusa.com
Obtaining building analyst training from a reputable source is key to your success. That's one reason why opting to go with Greentrainingusa.com is such a good idea. As a recognized leader in the field of energy efficiency training, there's no doubt that you will have access to what you need. 
What sets Green Training USA apart from the rest? The course quality is a key factor. The material is updated regularly, the courses are laid out so that students can grasp the material, and there's a firm support network in place. All the resources needed to pursue the energy efficiency training that you want are present. 
The BPI Analyst training provided by Greentrainingusa.com is in full compliance with the standards set by the Building Performance Institute. You learn all about energy auditing for both new structures and retrofits of older ones. This positions you to take advantage of a number of career options. 
A key advantage of obtaining a BPI Analyst certification means being recognized internationally as well as nationally. Your ability to audit energy efficiency in new and existing structures provides the opportunity to work with a number of construction professionals. The fact that a growing number of jurisdictions require energy audits prior to the sale of different kinds of buildings means your services will be in demand.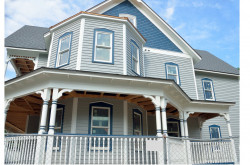 BPI Envelope Training
A building envelope refers to the entire outer exterior of the building. As this relates to you, the point is to accurately evaluate the envelope to determine its resistance to moisture, heat, cold, wind, and noise. In short, BPI Envelope Training is about learning how to identify all outdoor factors that could negatively impact the building's energy efficiency. 
The training offered by Greentrainingusa.com provides information on assessing all sorts of materials used for building exteriors. You'll learn how to assess building integrity, spot minor flaws or issues that need resolution, and even how to project the impact of the findings on the building's energy efficiency. 
A certification related to BPI Envelope training confirms that you have the ability to identify anything about a building exterior that could affect energy efficiency. You're more likely to be sought out by construction professionals, local jurisdictions, and even property owners that are looking to retrofit structures that they already own. 
Advantages of Building Analyst Certifications
There's no doubt that BPI building analyst training and certification opens doors for professionals. As a certified building analyst, you have skills that are sure to be in demand. It also means being able to pursue jobs with more than one type of employer. Construction companies, jurisdictions that are seeking to ensure more buildings are energy efficient, and even property owners who want to easily comply with new building codes will have need of your services. 
The certification also provides you with credibility in the eyes of others. That includes prospective employers, clients who seek your services, and even jurisdictional personnel who receive your reports and recommendations. 
Part of the job satisfaction comes from knowing you are helping people meet goals for more sustainable living, and saving money on energy.  Your own training analyst salary is a perk too, one that provides a comfortable living. Along with the monetary rewards, there's a lot to be said for taking pride in your work, and being happy with your choice of career.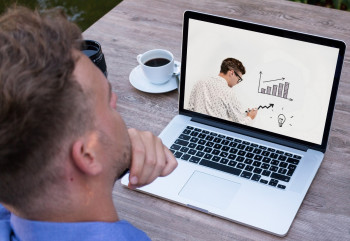 The Training Process
Choosing to pursue training courses for business analyst is great, but make sure you know what sort of training is involved. Most courses will require 60-70 hours of your time. This is good, since it means you can take courses online, in person, or a combination while continuing to work at your present job. 
Learning how to train as a business analyst does mean choosing the right courses. Start by selecting a course provider who is readily recognized for higher quality courses. You will need to arrange the courses so that all prerequisites are completed before moving on to the more advanced courses. 
Intentionally setting aside time for each course, as well as time to complete assignments, is key to your success. Making sure that while you are "in class" there are no distractions will also help. If you made a good choice in how to obtain the training, there will always be a support network to help you with questions and concerns. 
Be consistent in your study and class schedule, and the odds of understanding and assimilating the material will be much higher.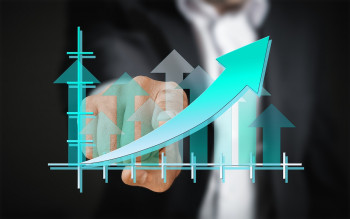 Industry Demand and Growth Opportunities
There has never been a better time to find training analyst jobs than today. More companies as well as municipalities are seeking out trained professionals to aid in building energy audits. The fact that your training allows you to check off all the boxes in a required building analyst job description makes you a prime candidate. 
You can choose to work with a construction company and ensure everything is on track with sustainable new construction, or retrofitting an older building. In like manner, you can work with municipalities to evaluate retrofitted or new buildings. You even have the option of working independently, offering your services on a per-case basis to property owners, municipalities, and construction companies who are willing to contract with you. 
How much can you make as a certified building analyst? Location and demand do make a difference, but the annual average in the United States is typically somewhere in the $65k to $70k range per year. 
Success Stories and Testimonials
Can you really be a success as a building analyst professional? Consider these three examples of people who have successfully completed the training and no reap the benefits: 
"This was the best decision I ever made. My career was going nowhere, partially because I dreaded going to work every day. Now I love what I do, and I'm earning more than before. Best of all, I now get to spend more time with my family. It's a win-win all the way around."
"While I was intimidated at first, the decision to pursue my training was the right one. After the classes start, it didn't take long to see that I could do this. Today, I have a job that I like, make a decent amount of money, and get to set my own hours. You can't beat that."
"Long-haul trucking was getting to be a grind. I spent a lot of time on the road, and didn't get to see my kids all that much. Choosing to earn my certification as a building analyst changed that. Now I'm home for sporting events, school plays, and to hang out with my children."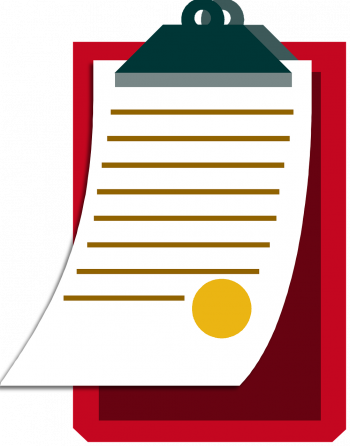 Conclusion
A career as a building analyst does mean putting in some hard work on the front end. Study is key to obtaining your certification, but rest assured the effort will reap great rewards. Thanks to those credentials, there is every reason to expect a steady flow of work for as long as you want it. 
There's no doubt that building analysis, especially as it relates to energy efficiency, will be around for a long time. People want to reduce cost as well as their environmental footprints; you can help meet the demand by getting the training that you need. 
Visit Greentrainingusa.com today, and look over the courses offered, and what it will take to complete them. Doing so will be your first step toward a better future.