Federal Government Adopts New Energy Efficiency Standards
Jul, 27 2013 01:07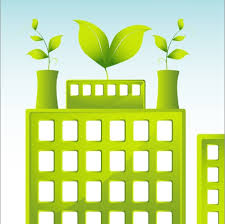 President Obama is on a new push to move his climate change agenda forward, and as part of that, the Department of Energy (DOE) released new, stricter, energy efficiency standards for federal buildings.  The rules come into effect in July 2014, and will apply to all federal commercial buildings and federally built multi-family buildings.
Energy Savings Under The New Rules
The DOE says that the new rules will save 18.2 percent more energy than the current rules.  This will cut energy costs by a whopping $1.74 billion over 30 years. During this time, carbon dioxide emissions will go down by 90 million metric ton, and nitrogen oxide and mercury emissions will also drop significantly.
New Energy Guidelines
To date, the DOE has been using the 2007 building standards outlined by the American Society of Heating, Refrigerating and Air-Conditioning Engineers (ASHRAE).  But ASHRAE updated their guidelines in 2010, and these new energy efficiency standards follow the 2010 guidelines.  
New Standards Will Lead To Green Jobs
This is not just good news for the environment, but it'll also help push forward the Obama administration's commitment to spur the economy, and grow the green energy sector.  As the federal government – the largest consumer of energy in the country – looks to start understanding its energy needs and then making the necessary changes to meet the new guidelines, it will rely heavily on the green workforce, including energy auditors to help understand current and potential future energy use, energy raters to ensure it is complying with all standards and guidelines, retrofit contractors to make the necessary changes, and lots of others with knowledge about commercial buildings and energy efficiency.
To find out more about green jobs that will be created by these new guidelines, call 1-800-518-1877 or visit GreenTrainingUSA.com