Exploring Energy Efficiency Training and Certifications: A Path to Success in the Construction Industry
Apr, 13 2023 16:04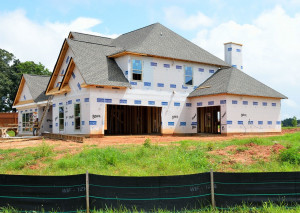 Perhaps you're just beginning to consider energy efficiency training as a step in your career path. Perhaps you're already on that path, but want to ensure your knowledge base and credentials remain up to date. Whether new to the field or an older pro, there's no doubt that time invested in a sound energy efficiency training program is worth it. Here's what you need to know if you're serious about energy efficiency, sustainable construction, and the future of your career. 
Introduction
Have you considered how important energy efficiency is to the contemporary construction industry? It matters in more ways than many people realize. Each of those ways presents a possible career path to pursue. For example: 
Energy audits are key to evaluating new construction
They also matter when it comes to retrofitting older buildings
Residential and commercial buildings alike need to be energy efficient
Energy efficiency is not just audits; it's also key to planning construction, increasing sustainability, and enhancing weatherization of new and existing structures. 
The key to being a part of this exciting field is to prepare for the work. This is best accomplished by successfully completing related courses through a reputable provider like Greentrainingusa.com and keeping those certifications up to date. 
With Green Training USA, you have the opportunity to register for courses that cover everything that you want to know. Opt for courses like Building Analyst Technician, 
Building Analyst Professional, and Building Science Principles. Once you have those certificates in hand, consider other courses provided via Greentrainingusa.com, like Infiltration and Duct Leakage, Energy Auditor Training, and Quality Control Inspector. 
Building Analyst Technician (BA-T) Certification
Training for work as a building analyst technician provides the foundation that you will need for pursuing additional certifications. At its core, the BA-T focuses on the essentials of energy auditing. That auditing may be focused on a structure that's slated for retrofitting, remodeling for some new function, or pending or brand new construction. 
As a foundational course, there isn't much in the way of prerequisites. You will need to take a course in Building Science Principles before registering for this one. You'll find that the BA-T course will serve as a prerequisite for other courses you may choose to take. 
Even if this is where you choose to stop for a time, there are a number of career options that the certification will open to you. They include conducting energy audits for private residential clients, for architects and construction firms, and even for municipalities. Assuming you choose to work for a firm or a municipality full time, the opportunity for a regular salary, benefits like healthcare and pension plans, and vacation days are often included in the package.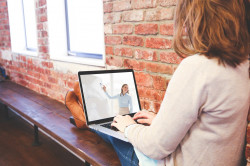 Building Analyst Professional (BA-P) Certification
A certification for building analyst professional takes what you learned during the building analyst technician course and builds upon it. With this sort of home energy efficiency training, you're going beyond collecting data and providing it to your client or boss; you're now getting into the questions of why, what, and how much. 
This is an advanced training certification that you can only pursue after successfully completing the more basic building analyst technician. See this as taking the next steps to provide your career with more breadth, depth, and opportunities for steady work. 
What will you cover in this sort of course that wasn't covered before? You'll learn more about building envelopes and what each option means in terms of energy efficiency. There will be more information about what to do in order to retrofit an older building, or to choose materials for a new one. Project administration, energy modeling, and more in-depth analysis are examples of what's covered. 
Importance of Building Science Principles Certificate
The Building Science Principles course is where you will begin. This one is essential before taking either of the building analysts courses. If you're serious about entering the building performance field, the is where you start the journey. 
You'll learn all the basics about building science. The course covers topics like air leakage and energy transfer, insulation options, indoor air quality importance, moisture, lighting and appliances, and general energy safety planning. 
This is the point where you determine if a career in energy efficiency is right for you. It provides a taste of what will be covered in more depth in later courses. At the same time, this certificate is often enough to help you secure entry-level jobs with construction and other building-related courses.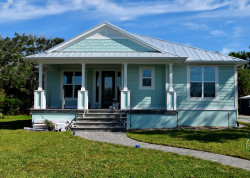 The Transition from BA and EP Certifications
As with most examples of continuing education, courses related to energy efficiency do evolve. You may already have some older certifications, including one for building analyst and for envelope professional training. While they served you well, the newer courses are not replacing them as the standards for building energy efficiency training.
Effective June 1, 2023, the BA and EP courses are being phased out. This is to comply with the BPI's new requirements for certification. All registrants will now be directed to the newer courses and encouraged to work toward certification. 
What if you have the older certifications? Is there any point to enrolling in the new courses? The answer is yes. 
You want to register and successfully complete them because they confirm your industry knowledge is up to date. The newer courses provide information that was not found in the older ones, allowing you to expand what you know and what you can do for your client base. That can only increase the potential for greater job security, steadier work, and improved relationships with your client base. 
Career Opportunities in Energy Efficiency
It's no secret that people want buildings that are more energy efficient for a number of reasons. For some, it's a matter of conscience; they want structures that are kinder to the environment and trigger less waste of natural resources. Others look at the bottom line; they understand that energy efficient structures cost less to operate, and tend to last as long (and maybe longer) than structures that are less efficient. 
This means the demand for energy efficiency professionals will continue to increase. Consider these career paths and what they could mean for you:
Energy Auditor: great chance for conducting audits for new construction, or examining a building slated for updates of any type. 
Energy consultant: you could be called in to help make plans for restoring an older structure, thanks to the retrofit energy efficiency training that you secured.
Insulation workers, including those who evaluate and install insulation in walls, attics, floors, and other parts of a building. 
Weatherization experts: identifying, planning, and executing modifications that improve overall building energy efficiency. 
These are only some examples. Others are mentioned throughout the courses. Use that information for more ideas about what path you want to take. 
Keep in mind that the certifications do more than increase the odds of steady employment. You can earn a reasonable living with your skill set. At the low end, expect to make at least $40k per year; at the high end, you could make in excess of $100k each year. The path you choose and the market in which you operate will help determine what amount of annual income to expect.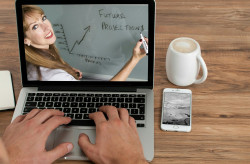 How Greentrainingusa.com Supports Energy Efficiency Training
Where you get your training is just as important as what's included in the courses. That's one of the reasons why you should consider Greentrainingusa.com carefully. You get a combination of high quality courses that meet and sometimes exceed BPI standards, and a service that has a reputation for equipping students for success. 
The new BA-T and BA-P courses offered via Green Training USA leave nothing out. You learn about energy auditing, practical ideas about how to manage those audits, and what to do with the information that you collect. The outcome is the skills and abilities needed to pursue your path, and enjoy the fruits of your labors. 
What do past students have to say about the courses? Here are a few samples:
"The course was thorough, and taught me more than I expected. Without it, I don't think I would ever have managed to gain my certification" (GW)
"The course layout wasn't as intimidating as I expected. Since it had been awhile since I took any type of formal class, I was nervous. It didn't take long for me to see that I could do this." (STJ)
"The pace was just right for me, since I have a business to run. Each class got right to the point, and didn't waste any time. That was great, since it meant I could learn without feeling stressed." (PHT)
Success Stories and Testimonials
What happens after the certifications are in hand? Many people go on to find the jobs they want, and are loving their new lives. Here are some examples to think about:
"Choosing to pursue efficiency training was the best move I could make. Once I had my certification, there were several jobs that I could apply for. The one that I ended up with has been great. I look forward to being with the construction company for a long time." (DBC)
"I was already in the industry, but feeling a little stuck. There wasn't much further I could go without additional training. Thanks to Green Training USA, I took the newer courses and was able to move into a financially better and more interesting role. Without a doubt, the time and effort was worth it." (RCS)
"Seeing others advance in their careers while I was going nowhere was depressing. Choosing to take these courses changed that. Now I have a chance at moving up without having to leave my industry. That means a lot." (DTJ)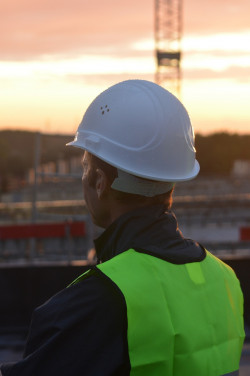 Conclusion
Are you serious about a career in energy efficiency? The only way to realize that dream is to obtain the training and certification that you need. Greentrainingusa.com has the resources that it takes to begin moving in the right direction. 
Make no mistake about it: the field of energy efficiency is here to stay. It will continue to expand in the years ahead. With the right certifications, you'll be in a position to make the most of those opportunities, and make a difference for a lot of people in the bargain.