Energy Efficiency Investments In Small Buildings
Mar, 15 2014 01:03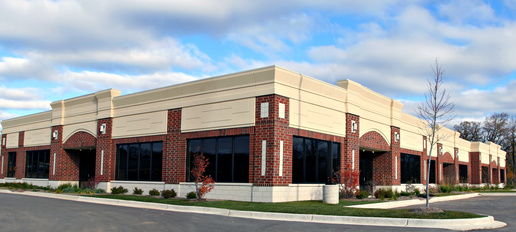 The Department of Energy (DOE) has given a lot of attention to large buildings in recent years, implementing changes to improve the energy efficiency of those buildings. But now, it is turning its attention to small buildings, with big results.
A Good Look At Energy Efficiency
90% of commercial buildings in the U.S. are "small" buildings – schools, churches, strip malls, restaurants, grocery stores and more. All these small buildings use up 20% of the energy in the country, so it makes sense to take a good look at what can be done to make them more efficient.
$24 million Investment In Energy Efficiency
The DOE is starting with six new projects across the country, and is investing $10 million to get them off the ground and moving forward. Another $14 million of private sector money is being added to make sure they are successful. Once these pilot projects take off, they will be expanded to even more states, taking the initiative of small building energy efficiency nationwide in a short period of time.
Easy-To-Use Tools And Resources for Energy Efficiency
A major problem in the past has been that small building owners and operators didn't have the money to invest in energy efficiency changes and retrofits that would save them money (and save the environment) in the long run. So the DOE has made it a priority to provide these people with easy-to-use tools and resources to help get their buildings energy efficient now to help them save money going forward.
Even More Incentive To Get Efficient
Along with all this new investment, the DOE has launched a database that will make the energy performance of 60,000 commercial buildings publically available. This means that potential tenants, customers and buyers can look up the buildings they are interested in and include energy efficiency in their choices. All the more reason for these buildings to pursue forward-thinking energy efficiency investments now, because these will definitely affect important decisions in their future.
To find out what programs are happening in your area, and how they will affect you, contact us at 1-800-518-1877 or visit www.GreenTrainingUSA.com