Energy Efficiency for Everyone
Jul, 21 2013 04:07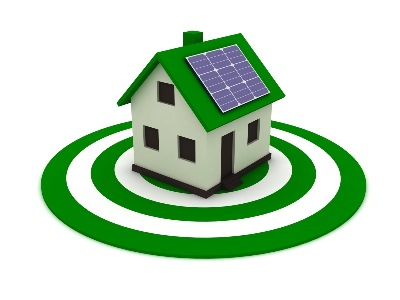 Engaging the average Joe in a conversation about energy efficiency be hard sometimes, but the conversations get even harder when talking to people with low incomes.  A lot of utility companies – and other energy efficiency professionals like energy auditors and retrofit contractors – have a hard time connecting with low-income customers, but studies show that once those customers are engaged in the conversation, they want to participate in energy efficiency programs.  Here are a few ways to get that conversation going:
1) Build Relationships
Companies need to tailor their interactions with low-income customers, and focus on high-touch, relationship-building interactions instead of things like robo-calls.  The impact of well-trained customer service agents at the door, or on the phone, giving the customer a high-quality interaction, goes far.
2) Know Where You're Going
The company should know what it is trying to achieve with its customers.  This may seems obvious, but it's something a lot of companies don't think about before they go out trying to talk to people about energy efficiency.  These could be things like targets for reduced demand at peak times, or overall more responsible energy consumption.  Many low-income customers are renters, so the companies have to be able to work with landlords too.
3) Use Technology To Keep Consumers Informed and Interested
Many companies talk to their customers in new ways, like bill alerts through their mobile phones.   Low-income customers are interested in energy-saving programs, and they can be easily engaged through mobile platforms. Companies need to focus on the best ways to get customers the information they want, in a way that will keep them interested them when they get it.
4) It's Not One Size Fits All
All low-income customers are not the same.  The most successful programs will use customer data to understand the different types of customers they have, and use different approaches to give them what they want.  Some customers may be interested in peak rebates, and others may be want prepay programs for their utilities.  Some are interested in changing light bulbs, some want to replace windows.  More focused attention will also make customers feel like they're getting the personal touch, and not some generic program catering to everybody.
These are just some of the tools green companies can use to start engaging low-income customers in energy efficiency.  Building relationships that are tailored to what the customers wants, and getting them the information in the way that they want it, can build strong customer-company relationships, and work to improve energy efficiency overall.
Get Training for the Real World
At Green Training USA, our motto is "Training For Your Green Career". We provide all the training you need to pass your certification exams - but it doesn't stop there. You'll learn how to use your skills in the real world. You'll learn about real life situations you'll run into on the job. And you'll learn how to sell your services. Our instructors have tons of real world experience, and they teach from that on-the-job perspective. 
Call for a free career consultation with our helpful career advisors. 1-800-518-1877. Or visit us online at www.GreenTrainingUSA.com