Energy Efficiency Certification Increases Credibility and Opportunity for Contractors
May, 17 2013 17:05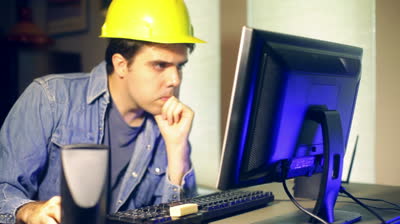 The past decade has seen a dramatic shift in the residential contracting industry with respect to energy efficiency. Energy prices have increased sharply over the past 10 years, ushering in a culture of energy efficiency alongside a wider "green revolution" as people have become more aware of environmental issues.
Homeowners are Informed, Energy-Conscious
The past 10 years have also seen an explosion in access to information via the internet. These factors have combined to create a more knowledgeable and energy-conscious homeowner.
Homeowners research solutions to their home's issues before calling a contractor. They know the nature of the problem, and the products and procedures available to remedy them.
Homeowners are demanding solutions that solve the problem in an energy-efficient and cost-effective manner.
As informed consumers are asking tougher questions, contractors need to be able to answer those questions correctly and confidently in order to earn the homeowner's trust and make the sale.
Contractor Credibility At Stake
In this light, a company's credibility rests more upon their energy efficiency credentials than years in business or online testimonials.
Contractors with recognized training and credentials can reassure potential customers with competent explanations to their energy efficiency questions.
While energy efficiency certification was once a rare achievement reserved only for very specialized contractors, it has now become required – much like a Bachelor's Degree has become basic education for today's youth.
Various Certifications Available
The two most respected certifying organizations for energy efficiency are the Building Performance Institute (BPI) and the Residential Energy Services Network (RESNET). RESNET's EnergySmart Contractor and Home Energy Survey Professional (HESP) certifications are the best options to start for basic training. For more in-depth training, contractors should consider BPI Building Analyst or RESNET HERS Rater certification training.
The RESNET EnergySmart Contractor certification provides a basic, yet solid background in energy efficiency for any residential contractor to complete energy-saving installations or retrofits.  
It is a company certification which requires only one company representative to take the 8-hour training and pass a 50-question multiple-choice test.
The RESNET Home Energy Survey Professional (HESP) certification qualifies a contractor to perform a basic walk-through analysis of a home's general energy performance and make basic recommendations for improvements or further analysis.

Green Training USA is Recommended
Green Training USA offers the EnergySmart and HESP certification courses individually or as a combined course at a reduced price.
Training for both courses is completely online, which means no travel time and no time away from work.
Students learn at their own pace and can review anything they didn't understand. They can start immediately upon registration and take up to 45 days to complete. The courses are backed by the 100% Success Guarantee:  if they don't pass the certification exam, they can take the class again for free.
For more information about training options, call 1-800-518-1877 or visit www.GreenTrainingUSA.com