Combined Mold and Radon Training: Comprehensive Solutions for Healthy Indoor Environments
May, 18 2023 16:05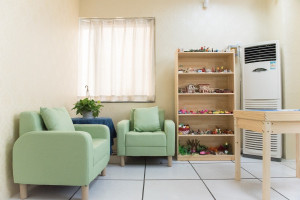 You're ready to move on to a new way of earning a living. Opting to enter a field that allows you to make money and do something to improve the indoor environments for others is an excellent choice. Best of all, the right solution for combined mold and radon training will allow you to earn the certification needed and begin your new line of work sooner rather than later. 
Introduction
Not many people think about what's happening in their homes, places of employment, and other types of buildings. The truth is that even with efficient HVAC systems working at full capacity, the air may not be as clean as they think. This is reason enough to have the air tested inside any structure, and take steps to correct any issues that may be uncovered. 
Two of the more significant issues that may be found have to do with the presence of mold coupled with radon levels that are outside of safe limits. In order to truly grasp the extent of the problems, it takes the expertise of a professional.
You can become that professional by choosing to seek training from a reputable source. Greentrainingusa.com is known for offering courses in mold detection and remediation that meet all the requirements of agencies that regulate the industry. You'll also find courses that focus on radon gases, the detection, and ways to mitigate radon levels indoors. 
What Sort of Damage Can Mold and Radon Exposure Cause?
When you decide to take a mold and radon training course, you may be surprised at how much damage they can do. Maybe you already know that mold can damage certain types of building materials, but there's more to it. Here are some examples. 
When mold is present, it will spread. Once it gets into the duct system, it won't take long for the spores to develop more mold in a number of areas around a house or other building. Even as the mold spreads, it can be breathed in by those who are living or working in the space. 
Radon may be a gas and not as easy to spot as mold, but excessive levels can permeate just about any indoor space. That's because the gas develops in the soil, seeps up to the surface, and can enter buildings through unsealed basements, cracks in foundations and even cracks in exterior walls. As the gas builds up, the potential for harming living things increases.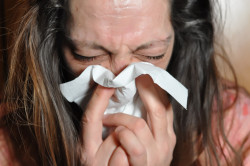 There are a number of health issues that may result from exposure to mold and/or radon. Headaches are a prime example. Sore throats and hoarseness may also develop. Nasal congestion or perpetually runny nose is also possible. Radon can also lead to lung tissue damage, and increase the potential for lung cancer. 
In short, these are two issues that people don't need in their homes or places of business. With the right training and certification, you can be the means of helping them escape these issues, and enjoy higher air quality in their spaces. 
What to Expect From Comprehensive Mold and Radon Training
The right training will make all the difference when it comes to earning your certification. That's one of the more important reasons to go with Greentrainingusa.com. All courses are designed to meet the current requirements put in place by the National Environmental Health Association. That includes recent updates to those requirements that the NEHA put into effect on June 1, 2023. 
Expect the curriculum to cover everything that you need to know for certification. The courses begin with introductory sessions, and then move on to more comprehensive instruction. For example, you'll learn about the different kinds of mold, how they develop, and what it takes to isolate mold spores. In like manner, you'll learn how radon develops in the soil, leeches to the surface, and can get into different types of structures. 
That's not where the courses end. You will also learn more about how to manage a mold remediation property, and what it takes to successfully complete a radon mitigation. There will also be instruction that helps you pick up on ways that your clientele can reduce the risk of future mold or radon issues, and offer suggestions on what they can do as soon as the current problem is resolved. 
Outside of the core courses, you can come back for more specialized classes that focus on certain types of structures, or otherwise add to your knowledge base. Best of all, there's always the chance to learn about new techniques and strategies that build on what you already know. 
Understanding Why Certification Matters to You and to Others
Successfully completing the courses paves the way for earning certificates. Just what is a radon certificate and why do you need it? What's the point in having certification in mold detection and remediation?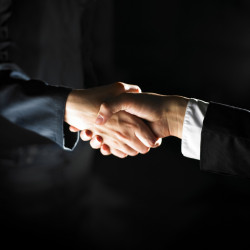 Those certifications provide proof that you have the skills, knowledge, and general background to assess mold and radon levels within a structure. That will matter to employers when you set out to find a job. Whether it's with a construction company, a real estate management firm, or a group of investors that are looking at the idea of buying and retrofitting an older structure, those credentials will ensure them you can manage a thorough inspection.
Your mold and/or radon certification training also means that independent clients will be confident in your abilities. That's helpful if you want to start your own business, and provide mold remediation and radon mitigation services to the residential or commercial sector. Expect them to want to know what certificates you hold, and where they were obtained. 
Last, earning those certifications have an impact on your self-confidence. The fact that you worked hard and were able to obtain them is a reminder that this type of work is within your ability to perform. That will come in handy on days when you may feel less sure of yourself. 
Promoting Health Indoor Environments Through Prevention
Through the course of your mold and radon testing training, there will be examples of how people can limit the potential for mold to develop after a remediation. There will also be ideas of what people can change in order to reduce the amount of radon that manages to get into the building. Part of your job is passing that information along. 
Part of the inspection process is identifying how the mold came to develop in the first place. In like manner, you'll be on the lookout for points that made it easier for radon to get into the structure. After you've eliminated the immediate problem, you'll want to sit down with the client and offer practical advice on how to keep the indoor air quality higher. 
This may include making structural repairs that keep moisture as well as radon gas from getting in so easily. Emphasize that even with the repairs, it's a good idea to have the structure inspected and tested on a recurring basis. Doing so makes it all the easier to deal with any emerging mold or radon problems before the air quality can suffer.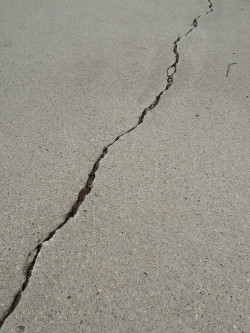 What Training and Certification Has Done For Others
Greentrainingusa.com has a solid history of preparing individuals to enter the field and be successful. The same benefit can be yours. Here are a few examples of what past students have to say about the training and certification they received:
"While I had expectations for the courses, it didn't take long to see that I had set those expectations too low. The material covered every question I had, and a lot more. By the time I finished, there was no doubt I was ready to be certified, and begin looking for work." (TAF)
"It's been a long time since I was in any kind of formal learning situation. Fortunately, Green Training USA designed the courses in a way that recapturing my study skills wasn't difficult. I got into the swing of the classes quickly, and enjoyed them immensely." (VAB)
"The fact that the classes are online and you can move through them at your own speed was a big help. I found that by setting aside time each week, it was not hard to proceed without feeling any pressure. Green Training USA is a great approach if you want to train for a new career in environmental health, but need to keep working at your present job awhile longer." (GGB)
The Perfect Partner is Greentrainingusa.com
This is not the time to settle for second best. You want the best in healthy homes radon training as well as mold remediation training. Greentrainingusa.com is the perfect partner to provide the training that you need. From basics like Mold 101 to Radon Mitigation and Management, nothing is left unaddressed. 
Here are some examples of what others have done with their training and certification:
"I now work for a construction firm specializing in remodels and retrofits. My skills allow me to inspect buildings, determine what sort of mold and radon issues are present, and work to eliminate them if my employer decides the building is worth salvaging. We've successfully restored older homes and commercial buildings that others felt were total losses. That's a good feeling." (HCW)
"Owning a business rather than working for someone else was always my dream. Thanks to the courses at Green Training USA, I've achieved that goal. There's always plenty of work, and it feels good to do something that creates healthier places for people to live." (MLP)
"Would I be where I am today without the courses through Green Training USA? I doubt it. Instead, I would likely be at the same old job and not going anywhere. Now, going to work each day is something to look forward to, and not something that must be done." (KAF)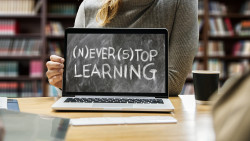 Conclusion
The field of environmental health, especially as it relates to indoor air quality, is more important than ever. Now is your chance to visit Greentrainingusa.com and look at the options for taking courses that result in a combined certification for mold remediation and radon mitigation. With the right training and credentials, the odds of going far in your chosen field are excellent.