Clean Energy Jobs, Jobs and More Jobs
Jun, 18 2013 01:06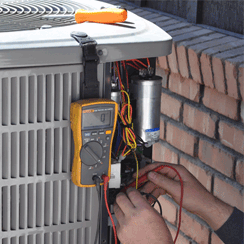 Last year, Environmental Entrepreneurs released a report showing the positive impacts of clean energy on job growth in the US economy.  In the second quarter alone, 70 companies announced clean energy job projects, which created almost 38,000 new jobs.
Transit
California led all states in creating the most energy-related jobs, with the most coming from the construction of a light rail transit corridor in Los Angeles.  This project will not only create 18,000 new jobs, but it will increase public transportation options between the city and local communities.  
Tax Credits
About 30% of the new jobs are to be found in the Midwest states like Michigan, Illinois and Ohio.  Using clean energy manufacturing tax credits, companies in the Midwest are pushing forward new initiatives that are creating jobs in engineering, operations, information technology and more.
Solar Power
America's solar market is growing rapidly, with 85% more solar installations in 2012 compared to the year before.  One of the largest photovoltaic plants in the world is being built in Imperial Valley, California, creating hundreds of jobs during the design and development stages.  
More Jobs
And this is all in addition to the men and women every day who are finding work in commercial and residential energy efficiency – whether in energy auditing, construction, repair or consultation.  As it becomes more and more cost effective to run a green business and a green home, more people are looking to experts to help them achieve those cost-savings.  People's desire for cost-savings won't end.  The need to save energy won't end.  And as a result, this job sector will only continue to grow.  
See training opportunities in Solar, Energy Auditing, Weatherization, Contracting, and more to take advantage of job opportunities in this growing sector of the economy.