5 REASONS WHY CONTRACTORS AND REMODELERS NEED BPI CERTIFICATION
Sep, 2 2022 12:09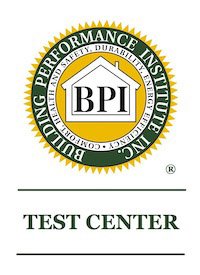 Edited in September 2, 2022
If you're a Remodeler, Roofer, HVAC or Windows Contractor, the BPI Building Analyst certification can help you close sales and increase revenue. Here are 5 ways…

1)  Certification is Required for Rebate Programs
Many utility programs require upgrade work to be done by a certified BPI Building Analyst in order for homeowners to get their rebates. Without this certification, you simply can't participate in these programs. The homeowners will look for a contractor who has the certification so they can take advantage of rebates.

2)  More Sales and Higher Margins
When you talk to customers about home performance, you appear more knowledgeable and trustworthy. When it comes to contractors, homeowners just want to find someone they can trust. They'll even pay a little more to have that peace of mind. When you know how installing new windows or HVAC equipment, for example, will impact the other systems in the house – and you take the time to explain it to the homeowner – you earn the homeowner's trust really fast.

3)  More Revenue with Energy Audits and Other Services
With BPI Building Analyst certification you can perform home energy audits to generate additional revenue. Or you can offer audits for free or at a discounted rate as a marketing tool to reach new customers.  
When you explain to the homeowner how the house works as a system, and how they can benefit from additional upgrades, you can increase the size of your sale. Your windows or HVAC install can suddenly include air sealing and insulation, which you can do yourself or subcontract out for a commission.

4)  Compete on Quality, Not Price
Competing on price is a losing game. When you talk about a home's performance, you naturally steer the conversation toward quality and away from price. You're offering a higher level of service that can really differentiate you from your competitors who are just selling one-off solutions, whether that's windows, a new roof, siding, or a new kitchen. Competing on quality can land you more jobs, often at higher margins.

5)  Answer Tough Questions, Win the Job
These days, homeowners are more informed. They do their research on the internet. And they can ask some pretty tough questions about their home and its performance. If you can't answer their questions, forget about landing the job. With BPI Building Analyst training, you'll know the answers.

Online Training – Learn WHEN You Want, WHERE You Want
When you train with Green Training USA, training is online, giving you the flexibility to learn from anywhere you have an internet connection. And with our self-paced learning, you go at your own speed and review anything you didn't catch the first time. When you're finished the online materials, our hands-on field training lets you put the ideas into practice in a real home.

Fits YOUR Schedule
 If you can do the online and hands-on training and certification exams in the next couple of months, that's great! But if you're too busy to tackle it all right now, you can take the online training now, and take the field training and certification exams later. Either way, register today and get started immediately!

Register Here – BPI Building Analyst Course

Questions? Call 1-800-518-1877. We look forward to speaking with you!