5 ADVANTAGES OF ONLINE TRAINING
Aug, 27 2022 10:08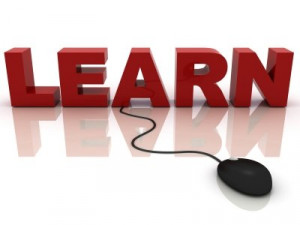 The old-school model of going to a campus, sitting in a class and learning from an instructor standing in front of the room is quickly being seen as dated and ineffective.  A new model for learning is emerging, using the computers we all have in front of us and keeping us in the comfort of our own homes.
Online learning has exploded in recent years, with more and more schools, businesses and government organizations using the World Wide Web to offer courses that people complete online, at their own convenience. 
Online learning offers five distinct advantages over classroom learning.
Online Courses are Convenient. The biggest advantage of taking a course online is the convenience offered by doing the course where you want, when you want.  Not having to worry about driving to a location, paying for gas, parking your car, perhaps even taking food with you, all make online courses preferred over in-room classes.  The course is available to you 24/7 – all you have to do is log in!
Online Courses are Flexible. With an online course, you are no longer at the mercy of the institution to tell you when you can learn.  You can review the material – and go back and do it again – at your own leisure.  For people who have constantly changing work schedules – such as those who work in home renovations – the flexibility of an online course is ideal for learning what you want, when you want.
Online Courses are Cost-Effective. Most of us already have a computer with internet access.  An online course means you don't have to pay for transportation to a campus, gas, parking, eating out, and maybe even child care or pet care.  And doing the course at home on your own time means not having to miss work to sit in a classroom – you can keep earning money, save your vacation days, and learn on your own time to increase your future income.
Online Courses are Taught By The Best. Online courses mean we have access to instructors that are the best in their field.  Sometimes the real top dogs don't live near us, and we can't all travel to learn from them.  But learning online gives us direct access to those who know what to do and how to do it – and we can learn directly from them.
Online Courses Offer Consistent Quality Instruction. Taking a course online that offers you videos of your instructor means that your teacher never has a bad day, goes too fast or stumbles while explaining something.  Videos are professionally made so the instruction is smooth and easy to follow.  And if you miss something – just rewind and watch it again. 
We live in a fast-changing world that is ripe with opportunities for those that can take advantage of it.  Online training offers that advantage, and so many more.  Learning from home, on your own time, at your own pace.  It's a recipe for success.