3 WAYS TO ADVANCE THE RETROFIT MARKET
Aug, 28 2022 10:08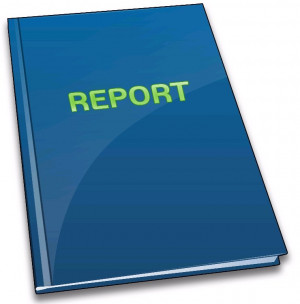 Edited in Augist 28, 2022
Ceres is an organization whose mission is to "mobilize investor and business leadership to build a thriving, sustainable global economy."  Last month, Ceres issued a report that outlined new initiatives to help scale up the building energy retrofit business.   
The Ceres report focused on three main areas where improvements can be made to enhance the building energy retrofit market.  They are:
1) Reform the Utility Market 
Ceres notes that the utility market needs to change as the energy market changes, in order to reduce utility company losses as energy efficiency increases.  Specific recommendations in this area are:
Create a mechanism that would let utility companies recover some revenue lost to unpaid energy efficiency loans
Require utility companies to provide both usage and financial data to those investing in energy efficiency to help with underwriting energy efficiency loans
Also, almost half of the states currently require utility companies to get at least some of their energy from energy efficient sources.  Federal and state governments should review legislation to increase the number of states in this program, and increase the required amount of energy procured from these sources.
2) Create Policies to Increase Demand
The Ceres report indicates that policy reforms can help increase demand for energy efficient retrofits in buildings.  Increasing the standards for energy efficiency in buildings, developing standards for energy efficient appliances, and requiring building energy data to be easily accessible and transparent can help propel growth in the market.
3) Finance Energy Retrofits
The report states that property-assessed clean energy (PACE) programs should continue to be used and enhanced.  These programs secure loans for energy retrofits by adding it to the local property tax lien.  They are highly secure, and PACE programs are growing rapidly.  These loans are most appropriate for commercial and industrial properties.
On-bill repayment (OBR) loans are more appropriate for residential retrofits.  These loans collect the energy retrofit loan through the local utility bill, and they enhance the security to the lender by shutting off the borrower's utilities in the event of a default. 
In addition to PACE and OBR loans, state governments could build strong energy retrofit loan programs, because they could apply more uniform lending requirements.
The market for energy efficient retrofits is growing, and by making it the focus of their new report, Ceres is taking an important step in bringing awareness of the growth in this market to consumers, lenders and government.  The steps outlined could help all the stakeholders work together to ensure that they are facilitating growth in the market as people continue to focus on money-saving, energy efficient retrofits in their commercial and residential buildings.
==============
To learn about training opportunities, visit www.GreenTrainingUSA.com or call 1-800-518-1877 for a free career consultation.