BPI Air Leakage Control Installer (ALCI) Online Only
Earn 6 Mississippi Home Inspectors Continuing Education Hours (CEH) by completing this online course. 
No studying, no exams.
Watch at your own pace. 
Access 24x7 anywhere you access the internet - even on your phone!
In this course you'll learn specific methods to tighten the building envelope in order to reduce energy loss from air leakage and minimize pollutants and allergens caused by air migration. You will also learn how to improve thermal comfort and energy efficiency through the proper installation of dense-pack insulation materials.
This course is based on the U.S. Department of Energy's standardized curriculum.
*** Get the most out of this course! Due to the deactivation of flash player in all web browsers, we recommend downloading Pale Moon, the perfect browser to access this course.
Register Now  Course Package: $129
* Proof of Mississippi HIN membership must be provided upon request in order to take advantage of this specially-priced course.
Course Package Includes:
Online multimedia training with video instructor (90 day access)
• Available 24/7 • Learn at your own pace • Review as often as you like
Phone and email access to instructors to answer your questions
Multiple-choice questions at the end of each session to reinforce learning
Mississippi HIN CEH-recognized certificate of course completion, emailed to you within 48 hours (upon request, after successful course completion)
Learn From The Best!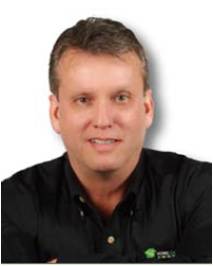 Your instructor, Dallas Jones is a nationally recognized educator and curriculum developer with over 25 years of teaching experience. He currently serves on the RESNET Training and Education Committee. His certifications include: HERS Rater, Rater Trainer, ASNT Level 1 Thermographer, BPI Building Analyst, Envelope Specialist and Field Examiner. He also holds advanced BPI certifications including BPI Energy Auditor, Quality Control Inspector, and Retrofit Installer.