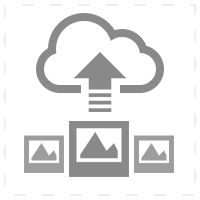 Equine IR - United Infrared Module
EquineIR™ is a 3-day intense training course in equine thermographic technique. The course curriculum will include classroom study, marketing/business coaching, and an extensive hands-on experience.

EquineIR™ has affiliated with seasoned veterinarian Joanna Robson, DVM in an effort to offer the complete Equine Infrared Technician solution. EquineIR™ is taught by licensed Veterinarians trained in thermography along with seasoned specialists trained in equine thermography.

The course materials have been developed over many years of field experience and include the complete business solution. Bring your IR camera to class. Some cameras will be available for student use but are not guaranteed. A laptop with Microsoft Word 2007 (at a minimum) is required.
PLEASE NOTE:
Training is delivered by United Infrared, THE industry leaders in infrared thermography. Why sign up with us? When you sign up though Green Training USA, you get a complimentary 6-month membership in United Infrared INCLUDED ($300 VALUE. Reg. $600/year) - and membership is REQUIRED to take this course. Includes many valuable membership benefits (see below for details).
---
Course Package Includes:
3 day in-class and hands-on training course

Lunches included

Final exam

Report templates, contracts, brochure and promotional display templates

6-month complimentary membership to United Infrared ($300 VALUE. Reg. $600/year) - membership is required to take any United Infrared course. Membership includes:

Sophisticated National Marketing Campaign
Leads by Territory
Advertising documents and videos that you can use and customize
Continued 1-on-1 marketing, sales and business support from industry leaders Greg Stockton and Peter Hopkins
Weekly business strategy webinars
Legal documents for the IR survey (report template, invoicing and disclaimers, etc.)
Course Details & Timetable
---
Prerequisites
Level I Thermography
---
Course Schedule
| Location | Date | Hotel | Register |
| --- | --- | --- | --- |
| TBD | October 2014 | TBD | Register |