Conducting Radon Surveys in Schools & Large Buildings
Approved for 16 NRPP CE Credits

This video course provides an in-depth discussion on conducting surveys in schools and large buildings and provides resources and tools in order to conduct surveys.  Students also receive a copy of the new AARST Protocol for Conducting Radon and Radon Decay Product Measurements in Multifamily Buildings.

Topics Covered include basis for why surveys are needed; unique radon entry patterns in large buildings; school Measurement Protocols and application to commercial buildings; survey logistics and communication plans; Quality Assurance and Quality Control measures and interpretation; and preparing bids and survey reports.
Learn From the Best!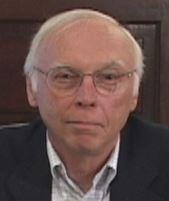 Doug Kladder has been intimately involved with the development of radon measurement and mitigation technology since 1984. He has served as Lead Instructor and Associate Director of the Western Regional Radon Training Center (1989-1998), and was the author of the initial US EPA Radon Mitigation Standards. He is primary author of the book, Protecting Your Home From Radon, and has contributed to many radon texts and training curricula used nationwide.
---
Course Package Includes:
Video
Online Quizzes
Downloadable Resources

EPA and AARST Protocols
Templates of Documents for use in conducting surveys

Downloadable Course Certificate
Who Should Take this Course?
Home inspectors
Indoor Air Quality Personnel
Insurance professionals
Real Estate Professionals
Contractors
Those interested in a new career
Prerequisites
None.
---
Register
Course Package:

$295