BPI Building Science Principles
This course is approved for the following continuing education credits:
| AK Residential Contractor CEH | BPI CEU | ASHI CE |
| --- | --- | --- |
| 8 | 12 | 12 |

This course covers all the basics of building science, including air leakage and energy transfer, insulation, moisture, indoor air quality, lighting and appliances, combustion safety and more. You also get the business perspective for home performance contractors, which is designed to help you succeed in the home performance industry.
All online
Go at your own pace
No studying, noexams!
Register Now  Course Package: $99
* Proof of Alaska Residential Contractor registration must be provided upon request in order to take advantage of this specially-priced course.
Course Package Includes:
12 hours of online multimedia training with video instructor (90 day access)
• Available 24/7 • Learn at your own pace • Review as often as you like
Phone and email access to instructors to answer your questions
Practice exam questions
Why Take This Course
Learn how various components of the home interact to affect the home's overall performance.
Understand the relationship between the building envelope, heating, A/C, insulation, mechanical ventilation, lighting, appliances and the home's other systems.
Learn how all of these systems affect the comfort, health and safety of occupants and durability of the home.
Discover why improving the energy efficiency of the home is the first step toward solar, geothermal or other renewable energy improvements.
You will be able to work with homeowners to improve their comfort and safety, and reduce their energy bills.
Pass the optional BPI exam and earn your BPI Building Science certificate to add to your qualifications and credibility (exam fees extra).
Topics Covered:
Basic Construction Terminology
Principles of Energy
Observational Diagnostics
House-As-a System
Air Leakage
Energy & the Building Shell
Residential Heating
Residential Cooling
Residential Insulation
Windows & doors
Health, Safety & Moisture Management
Lighting & Appliances
Water Heating
Learn From The Best!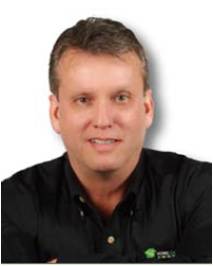 Your instructor, Dallas Jones is a nationally recognized educator and curriculum developer with over 25 years of teaching experience. He currently serves on the RESNET Training and Education Committee. His certifications include: HERS Rater, Rater Trainer, ASNT Level 1 Thermographer, BPI Building Analyst, Envelope Specialist and Field Examiner. He also holds advanced BPI certifications including BPI Energy Auditor, Quality Control Inspector, and Retrofit Installer.
Register Now Only $99
* Proof of Alaska Residential Contractor must be provided upon request in order to take advantage of this specially-priced course.
---
Optional:
BPI Exam

Pass the exam to earn your BPI Building Science Principals Certificate, which allows you to educate homeowners about potential building performance problems, and to know when to call in an expert BPI Building Analyst or Envelope Professional to conduct diagnostic testing or weatherization work. Exam is online, 100 multiple-choice questions, with a 2 hour time limit. $99. Buy Direct From BPI

Reference Guide

Your course provides all the materials and information you need to ace the exam, but if you want to supplement your course materials you can buy the BPI Building Science Principles Reference Guide direct from BPI. $99 Buy Direct From BPI