HERS Index Online Training
This online training is perfect for builders, remodelers, contractors, or anyone who doesn't want to take the field training and certification exams (right now or never)*. Click here for the complete RESNET HERS Rater Certification Package.

More and more, builders are required to have their homes energy rated and assigned a HERS Index score – to comply with codes, for MLS listings, to provide verification for utility or government programs such as Energy Star, LEED® for Homes, etc. With HERS Index Training you can PREVENT issues before they arise. Fix problems BEFORE they get detected. Avoid the need for a re-test, and get your homes on the market sooner.

With HERS Index Training, you can DESIGN your homes to the desired (or required) specifications. Don't wait for the independent HERS Rater to find design flaws. Changes are expensive. Do it right the first time! 

This self-paced online training provides the knowledge you need to design energy efficient homes, and test new and existing homes and assign a HERS Index score.
RESNET's Top Exec Explains


Course Tuition: $649
You'll Learn:
How to perform energy ratings and provide homeowners and home builders with detailed analyses of energy consumption, and provide recommendations for energy conservation and cost savings. 

How to use powerful

quality, (including setup and operation of blower door and duct leakage testing equipment and infrared camera diagnostics)
Complete a home energy analysis using Rem/Rate™ software
How to certify an ENERGY STAR home
Services and responsibilities of a HERS Rater and Provider

Ability to produce accurate and unbiased home energy ratings for new and existing homes

How to create or expand your business leveraging home comfort, HERS and diagnostics procedures
Questions? Please call us at 1-800-518-1877
---
Additional Resources you may wish to purchase: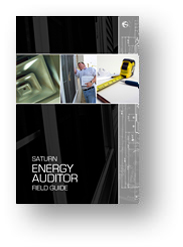 Energy Auditor Field Guide ($49) --- Describes best practices used in assessing the performance of existing homes. Order Now.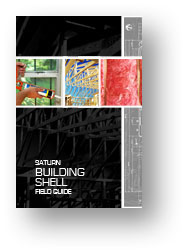 Building Shell Field Guide ($49) --- Describes the best practices for improving the efficiency and durability of the building shell in existing homes. Order Now.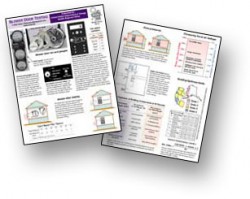 Blower Door Testing ($10)---This 8.5x11 durable two-sided sheet covers blower door set-up, testing and test result evaluation. Order Now.