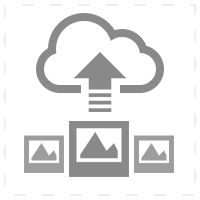 RESNET EnergySmart Contractor Exam
The RESNET EnergySmart Contractor Exam is an online, 50 question, open-book (printed and web resources allowed) test with a 2 hour time limit. Your results are available immediately after completing the test. A passing score is 75%.
Exam Fee: $100
IMPORTANT - Exam Information
You must secure an independent proctor and a neutral location before applying to take the test. A proctor may be a librarian, teacher/professor, notary, or independent test center employee. Tests may NOT be proctored by an associate of your organization or company, and cannot be taken at your workplace or home, under any circumstances.
RESNET will allow the following locations for your test:
Library
School / College
Independent Testing Center
Your Location (Proctored by Green Training USA, $75 fee) Add to Cart
To apply for the test, email the following information to training@GreenTrainingUSA.com (Please allow 3 business days for us to set up the test):
Your Proctor's:
Name
Address
Phone Number
Email
Your Test:
Bring to the Exam:
Fully charged laptop computer with wireless capability (internet access required)
Your notes & downloaded PDF documents
Battery-powered calculator with square root function
Pens and pencils
Highlighter
Small sticky notes