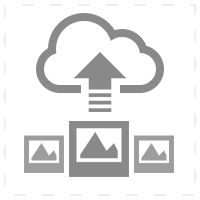 LEED AP BD+C Exam Prep Course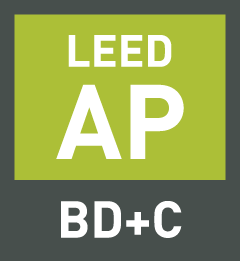 Our LEED AP Building Design and Construction (BD+C) Exam Prep Course is specifically designed to help you pass the LEED AP BD+C Exam and retain the knowledge long after the exam is over.
The course provides a thorough review of sustainable design, construction, and building operations associated with the LEED AP BD+C rating system, and reviews the skills required to participate in the LEED application and certification process.
Your online instructor is an award-winning LEED Fellow and a highly respected industry leader in the green building and sustainability industry (see "Learn From The Best" tab below).
Start the course immediately upon registration. Log in from wherever you have internet access - even on your phone! Go at your own pace, review as necessary.
This course is approved for the following
Continuing Education Credits:
| NARI CEU | BPI CEU | NATE CEH | RESNET Rater PD | RESNET QAD/Rater Trainer PD |
| --- | --- | --- | --- | --- |
| 2 | 4 | 9 | 9 | 9 |
Register today and prepare to earn your LEED AP BD+C accreditation!
Course Package Includes:

12 hours of online multimedia training with video instructor (90 day access)
• Available 24/7 • Learn at your own pace • Review as often as you like
Phone and email access to instructors to answer your questions
LEED AP BD+C Handbook
Multiple-choice questions at the end of each module to improve learning and retention
Practice exam questions
Course Topics
Introduction to LEED
Integrative Process
Location and Transportation
Sustainable Sites
Water Efficiency
Energy and Atmosphere
Materials and Resources
Indoor Environmental Quality
Innovation
Regional Priority
Learning Objectives
Upon completion of the course, the student will be able to:
Navigate the LEED application and certification process for project teams
Lead others through the Integrated Design Process
Identify and master the resources that support the LEED process, including LEED Online
Enrich their understanding of the credit requirements for all adaptations of the LEED BD+C Rating System
Complete the documentation for project submittal and understand the key team members responsible for its submittal
Who Should Take This Course?
Architects, engineers, construction managers
Multi-building facility managers, government facility managers, property managers
General contractors, commercial HVAC contractors, insulation contractors
Utility representatives and managers
Anyone interested in green building design & construction
Prerequisites
None. However, the US Green Building Council (USGBC) strongly recommends having some prior experience working on a LEED project before challenging the accreditation exam.
Learn From The Best
Eric Corey Freed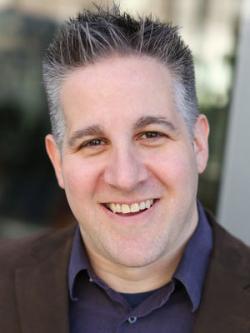 Eric Corey Freed is an award-winning architect, 11-time author, global speaker, and notorious comedian. He has lectured in all 50 states and in 7 countries. He also holds a prestigious LEED Fellow award from the US Green Building Council.
Eric is considered a leader in the field; named "Best Green Architect" by San Francisco Magazine in 2005, as well as "Best Visionary" in 2007, and "Green Visionary" by 7x7 Magazine in 2008.
In 2012, he was named one of the "Top 10 Most Influential Green Architects, " and one of the 25 "Best Green Architecture Firms" in the US.
In 2017, he was named one of Build's American Architecture Top 25, and the following year, Fixr's Top 200 Influencers in the Construction Industry.
As a licensed architect, Eric brings over 25 years of experience in helping architects, builders and homeowners use sustainability to improve the design and operational savings for thousands of buildings around the country.
Companies like Autodesk, Pixar, Apple and Lowe's have hired Eric to help them incorporate deeper sustainability into their businesses.
Eric is the author of 11 books, including "Green Building & Remodeling for Dummies", a bestseller with over 200,000 copies in print, and "Sustainable School Architecture." His how-to book, "Green$ense for your Home" won the 2011 Outstanding Book Award from the American Society of Journalists and Authors.
Eric was Chief Community Officer at EcoDistricts, a nonprofit that helps cities and developers create regenerative, resilient and socially equitable neighborhoods for everyone.
He served as Vice President of the International Living Future Institute, a nonprofit organization that developed the Living Building Challenge, a global, regenerative, deep green building standard.
Eric has served on the boards & advisory boards of dozens of companies and non-profits, helping them get "unstuck" through strategy, planning, and implementation for next stage planning, while helping these organizations uncover new opportunities to raise funding, generate revenue, attract customers, and streamline operations through the lens of sustainability: return on investment, lifecycle costing, carbon accounting, social equity, and supply chain optimization.
You're In Control of Your Training
With our LEED AP BD+C online exam prep course, you're in the driver's seat.
You have 24x7 access for 90 days - start your course immediately after registering

Log in from anywhere you access the internet - even on your phone!
Stop and start anytime it's convenient for you - and continue right where you left off
Complete Flexibility

With our online LEED AP BD+C Exam Prep Course, you're the boss. Study when you want to, 24x7. Go at your own pace, and review as necessary. And if you ever get stuck, our professional LEED instructors are just a phone call or email away!

Study according to your schedule, whenever you have some time. You get consistent, high-quality education whenever you log into your course. Why sit in traffic trying to get to a class after a hard day at work? Sit back, relax and enjoy your training. Our engaging multimedia course uses proven adult learning techniques to help you learn and retain the information to prepare you for your exam and to use the knowledge in the field. Register today and enjoy a phenomenal course, prepared and delivered by one of the industy's foremost experts. All with complete flexibility!
LEED BD+C Exam
Please note: The following information is for the LEED AP BD+C specialty exam only.
Exam Fee:
Prerequisites/Eligibility Requirements: Must hold a current LEED Green Associate credential and be 18 years of age or older. Experience working on LEED-registered projects is strongly recommended.
Format: 100 multiple-choice questions. Computer-based exam. You have the option to skip questions, flag questions for later, and change answers.
Time Limit: 2 hours (120 minutes)
Language: Translation aids are available in Arabic, Brazilian Portuguese, Chinese, French and Spanish for the LEED AP BD+C exam. Learn more.
Scoring: A passing score of 170 out of 200. Your exam score will be displayed on screen at the end of the exam and you will receive a printed report of your results at the test center.
Results Processing: Within 72 hours of your exam, your results will be processed, your account will be updated, and, if applicable, your badge will be updated in the usgbc.org People directory. You can download a copy of your certificate through your usgbc.org account.
Rescheduling and cancellations: Permitted up to 3 days prior to exam. Some fees may apply. Learn more.
Please be aware that if a candidate exits the exam for any reason, they must retake the exam and cannot continue the current exam.
Exam Topic Breakdown
The LEED AP BD+C exam is broken down into the following segments:
LEED Process (8 Questions)
Integrative Strategies (9 Questions)
Location and Transportation (9 Questions)
Sustainable Sites (9 Questions)
Water Efficiency (9 Questions)
Energy and Atmosphere (14 Questions)
Materials and Resources (12 Questions)
Indoor Environmental Quality (11 Questions)
Project Surroundings and Public Outreach (4 Questions)
* The exam contains 15 unscored questions. There is no way to know which questions are the unscored questions.
Download the LEED AP BD+C Handbook for more information about the exam
---
Using Your LEED AP Credential
Once you have passed the exam, you can begin to use the title "LEED AP" followed by your Specialty (BD+C) designation.
---
Credential Maintenance
LEED APs must complete 30 continuing education hours every two years.
---
Earning LEED AP after LEED® Green Associate™
If you are a LEED Green Associate when you earn the LEED AP credential, your LEED Green Associate credential expires and is replaced by LEED AP.
---
About LEED AP BD+C
LEED AP BD+C was created to give those involved in the design and building process the knowledge and tools to create sustainable structures that have minimal impact on the environment while offering the same values and amenities as a traditional structure. The LEED AP BD+C rating system is used in new and existing construction for all kinds of construction projects, including schools, healthcare and hospitality projects, retail and distribution centers, etc. The LEED AP BD+C exam is designed to test the knowledge and skills necessary to participate in the design process, to encourage and support integrated design, and to streamline the certification and application process.