Energy Auditors Scholarship Assistance Program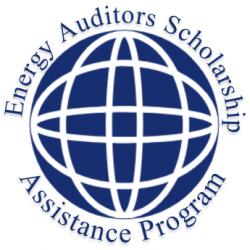 The Energy Auditors Scholarship Assistance Program (EASAP) is providing up to $500 in financial assistance for candidates seeking a variety of home performance certifications.
EASAP is a private need-based scholarship helping to defray the cost of certification training for those in need of financial assistance. Special consideration may be granted to military veterans, refugees and women.
Scholarships are eligible for qualifying BPI, HEP and RESNET certification courses only (see list below).
Applications will be accepted until all scholarship funds have been exhausted.
Application Process
Applications are submitted through the candidate's training organization.
Results will be provided to the training organization within 15 business days.
Scholarship funds are provided directly to the training organization, and deducted from the applicant's course tuition.
Scholarship funds may be used only toward the course listed on the application.
Successful applicants must start their training course within 60 days of scholarship approval.
Scholarship funds must be used with the training organization that submitted the candidate's application, and may not be transferred to a different training organization.