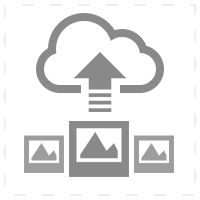 Electric IR - United Infrared Module
Learn how to use infrared thermography to perform preventive maintenance inspections on electrical equipment to locate electrical faults such as loose connections, overloaded or imbalanced circuits, faulty breakers, damaged switches, faulty fuses and a wide range of other unwanted electrical conditions.

Learn how thermography is used to see the excess heat (resistance) so that problems can be found and maintenance personnel can act to correct them before the component fails, causing damage to the component, safety hazards and/or production downtime.  In addition, learn how to run and market your business for success. This is an intense 3-day course with several prerequisites (see below).
PLEASE NOTE:
Training is delivered by United Infrared, THE industry leaders in infrared thermography.
Why sign up with us? When you sign up though Green Training USA, you get a complimentary 6-month membership in United Infrared INCLUDED ($300 VALUE. Reg. $600/year) - and membership is REQUIRED to take this course. Includes many valuable membership benefits (see below for details).
---
Course Package Includes:
3 days in-class and hands-on training course

Final exam

Report templates, contracts, brochure and promotional display templates
6-month complimentary membership to United Infrared ($300 VALUE. Reg. $600/year) - membership is required to take any United Infrared course. Membership includes:

Sophisticated National Marketing Campaign
Leads by Territory
Advertising documents and videos that you can use and customize
Continued 1-on-1 marketing, sales and business support from industry leaders Greg Stockton and Peter Hopkins
Weekly business strategy webinars
Legal documents for the IR survey (report template, invoicing and disclaimers, etc.)
Course Details & Timetable
---
Prerequisites
It is strongly recommended that you have experience working around electrical switchgear.
An ElectricIR™ Certificate of Completion will not be awarded until the following requirements have been met:
Level II Infrared Thermography Certification from an approved training organization. (Electrical infrared testing will require quantitative infrared image analysis.)
Certificate of completion from Arc Flash NFPA 70E or an approved NFPA 70 E Arc Flash Training course.
The following must be brought with you to the class:
Complete Personal Protective Equipment (PPE) for 11-Cal/cm2 applications: Coveralls, natural fiber under layer, hard hat, face shield, hearing protection, gloves, and leather boots with rubber soles. (Contact us if you do not have these items.)
A radiometric IR camera with a minimum spatial resolution of 256 x 256 pixels, and have a firm understanding of how to operate your camera.
A laptop computer with IR report generating software and a firm understanding of how to run the image software; Microsoft Word 2007 (at a minimum).

Course Schedule
| Location | Date | Hotel |   |
| --- | --- | --- | --- |
| TBD | September 2014 | TBD | Register |