Customized Content
Our Customization Service lets you focus on your business while we take care of getting your website set up, and running your local and national social marketing campaigns throughout the year.*

Website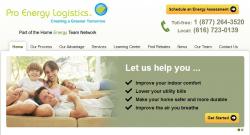 We will customize your website with your company information and pictures to really make it your own. We'll include your company's services, business model, service area and philosophy, as well as staff member bios, insurance and licensing information, and a directory of contractors in your network. If you have an existing business, we'll integrate your main business into your website, tell your company story and give it a localized feel – which is also good for the search engines – providing you with a local and national search engine optimization strategy.
Social Marketing
Social marketing has become an essential part of any business strategy, but many contractors still aren't too familiar with it. Not to worry – we've got you covered. If you don't have them already, we'll set up your company's Facebook, Twitter and LinkedIn accounts, as well as a YouTube channel to increase your exposure on the internet.
Local Content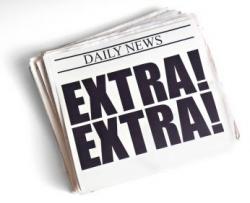 We'll send out 2 press releases and 6 localized blog posts throughout the year to supplement our national posts. We'll post these items to your Facebook, Twitter and LinkedIn accounts, and send press releases to a wide network of press agencies. 
Directory Listings
We'll submit your company profile to over 40 online directories including Yahoo, Bing, Yelp, YellowPages, etc., so you'll appear in multiple places when potential customers search for your services on the internet. 
* No one knows your business like you do, so we'll need some information from you like company information, affiliations and certifications, logos and pictures, local utility programs, offers and rebates, short on-the-job videos, and any other information to help us position you in the best possible light. While this social marketing campaign will keep you going throughout the year, for best results we recommend supplementing this campaign with additional efforts. 
---
Ordering Information
The Customization Service is included in the setup fee for the Turn-Key Business Package or when you purchase the Content-Ready Website a la carte (for the first year). Price for subsequent years starts at $499. Please call us at 1-800-518-1877 or email support@GreenTrainingUSA.com or for additional information or to order.