Free Seminar: The Business Case For LED Lighting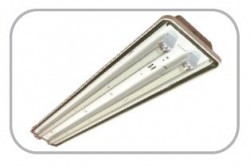 LED lights use 90% less energy than traditional bulbs, and for businesses that run their lights 24/7 it can mean huge savings. The math is simple: the money they save on energy costs pays for the new LED lamps in a very short time, and after the initial investment is paid off they can add the savings to the bottom line.

LED lighting is still a relatively untapped market, which means there's lots of opportunity right now in commercial LED lighting sales. Learn exactly which technology provides the greatest opportunity, which industries will benefit the most, and which manufacturers have the most reliable equipment.

Register below to watch the free seminar.
Want to Learn More?
This is a great time to get into LED sales, when there's very little competition and the margins are high. If you're interested in learning more or pursuing this opportunity, please email info@AmericanEagleLED.com.
Watch Free Seminar
Register now to watch this free introductory video to learn more about this lucrative opportunity.