ASHRAE 62.2 Assessment of Residential Ventilation Systems
This Course is BPI Recognized for
4 CEU Credits
This course is designed for Energy Auditors to assess existing ventilation systems and prepare work scopes.
You'll learn how ventilation systems work, how to assess existing ventilation systems to determine if they're in compliance with the ASHRAE 62.2 Standard, and how to bring non-compliant systems into compliance.
This course is a prerequisite for ASHRAE 62.2 Mechanical Ventilation Design & Installation for Installers, QC Inspectors and Program Administrators.
Save $100 with the ASHRAE 62.2 COMBO Course which combines this course AND ASHRAE 62.2 Mechanical Ventilation Design & Installation in one package.
Retail Price:

$249
ASHI Members:
$224
Learn From The Best!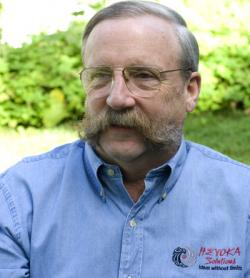 Our trainer, Paul Raymer, has helped write the ASHRAE 62.2 Standard for 10 years. With more than 35 years of experience working with ventilation, he literally wrote THE book on the subject, Residential Ventilation Handbook by Paul Raymer. He also chaired the residential ventilation team for the Vice President's National Standard Work Specifications.
---
Course Package Includes:
5 modules of e-Learning materials with video instructor (90 day access)
• Available 24/7 • Learn at your own pace • Review as often as you like

Study guide

Practice exam questions

Our 100% Success Guarantee

If you don't pass your certification exam(s) for any reason, you can re-take our course curriculum* at no additional charge until you achieve a passing grade.
---
Recommended Resource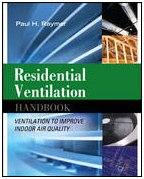 Residential Ventilation Handbook: Ventilation to Improve
Indoor Air Quality by Paul Raymer

This book gives you the information you need to assess, select and install the appropriate ventilation system for any home.
$55.00 - Includes Free Shipping
Add Book to Cart
---
Benefits of the Course
Many codes, standards and programs now require ventilation to comply with the ASHRAE 62.2 Standards. You will be able to assess compliance to the latest ASHRAE Standards.
You will be able to work with homeowners to improve their home's indoor air quality, increase their  comfort and safety, and reduce their energy bills.

You will have the chance to apply components of the ASHRAE 62.2 Standard with actual examples, or even your own home!

Eligible for both BPI and RESNET CEUs.
Includes support materials for use in the field.
Save travel cost, time, and lost revenue with online multimedia training.
Learning Outcomes
Gain an understanding of the importance of residential, mechanical ventilation and be able to promote its use
Gain exposure to different ventilation equipment choices
Be able to apply different control strategies, including intermittent operation
Come to appreciate the impacts of quality installation techniques and materials
Discover the most affordable and most effective solution to a ventilation problem
Discover inexpensive methods to measure CFM
Understand proper ventilation system documentation
Experience the elements of ASHRAE 62.2
Appreciate how ASHRAE 62.2 will change the role of BTLa/MVG
Learn to calculate ASHRAE 62.2 whole building and local exhaust fan CFM
Who Should Take This Course?
Home inspectors, appraisers
Contractors: HVAC, insulation, windows and doors, air sealing, roofing, handyman, remodelers, duct cleaning and/or replacement
Those interested in a new career
Prerequisites
None.
---
System Requirements
---
Topics Covered:
Module 1 – Selling the System & Evaluating the House

Module 2 – 

Sizing the System

Module 3 – 

Equipment Selection

Module 4 – 

Installation

Module 5 – Testing
Register
Retail Price:

$249
ASHI Members:
$224