Radon Measurement Technician Training (Entry Level)
This course prepares you to conduct radon and radon decay product measurements. It is presented in a convenient and comprehensive audio format that allows you to listen to audio instruction and interviews, review key points with the course manual, and reinforce the information with online quizzes.

The online format includes interviews with experts in the radon industry, providing you with insight into their experience as well as substantive technological and practical information. With an impressive 92% passing rate on the certification exams, these courses have proven to be successful and popular in preparing students for the certification exam and for conducting business. This course is approved for both NEHA-NRPP and NRSB Certification.
Course Package:
$325
Course not available in: Florida, Illinois,
New Jersey, Ohio, or Pennsylvania
Learn From the Best!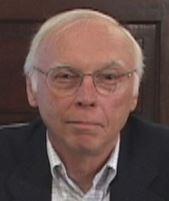 Doug Kladder has been intimately involved with the development of radon measurement and mitigation technology since 1984. He has served as Lead Instructor and Associate Director of the Western Regional Radon Training Center (1989-1998), and was the author of the initial US EPA Radon Mitigation Standards. He is primary author of the book, Protecting Your Home From Radon, and has contributed to many radon texts and training curricula used nationwide.
---
Course Package Includes:
Audio instruction and interviews
Online videos and resources
Course manuals
Online quizzes
Downloadable course certificates
Certification Exams
Certification Exams for NEHA-NRPP are available through LaserGrade at facilities located across the nation. Contact LaserGrade directly to schedule and pay for the exam (800-211-2754).
Certification Exams for NRSB are scheduled directly through NRSB (866-329-3474) and administered by a proctor.
Who Should Take This Course?
Home inspectors, indoor air quality professionals, insurance professionals, real estate professionals
Contractors: HVAC, remodeling, weatherization, window & door, flooring/carpeting, waterproofing
Those interested in a new career
Prerequisites
None.
---
Register
Course Package:

$325

Questions? Call 1-800-518-1877
I have taken the RESNET Level I and II Home Energy Survey Professional and the BPI Building Analyst I Training with Dallas Jones of Green Training USA. My training experience was exceptional. Dallas brings both his knowledge of home energy and his field experience into the classroom and presents it in an organized, easy to follow manner. The field demonstrations of the diagnostic equipment and techniques presented by Dallas provided me with a wealth of knowledge. I would highly recommend Dallas Jones and Green Training USA to anyone who is considering training in the home energy field.

Ryan Hinch
Energy Raters of East Texas, LLC.
http://EnergyRatersofEastTexas.com
Great Class! Great Instructor! Top Notch! I've gone through a lot of classes in my 20 plus years; yours is among the best.

Gordon Fox
Fox Inspection Group
Houston, TX
http://foxinspectiongroup.com
I thought the training was thorough and well taught. I do not believe I could have passed the exam without such a good course. I would recommend this course for anyone starting out in the Energy Audit field.

Terry Wigfield
House Detectives
Hagerstown, MD
http://house-detectives.us/
Green Training USA provided me with the basic knowledge and hands-on skills to start doing home energy audits immediately. The instructor was focused on the required training content and was also very responsive to questions from the participants. He was able to answer both practical and technical questions and blend them into the general discussion. The test preparation materials were very good and I had no problem passing the RESNET Level II Exam. Overall I am very happy with the course and the results.

Steve Gorman
Mason-Dixon Home Inspection Services
Gettysburg, PA
http://www.masondixonhomeinspection.com
I would like to salute Green Training USA on the excellent quality of your BPI training course. The instructor, Dallas Jones, was very knowledgeable on the subject matter and presented the material in an efficient and interesting manner. The course materials were professionally prepared and very helpful. I look forward to working with Green Training USA in the future and I will attend future training programs.

Bob Blanchfield
Building Inspection Service
Easton, PA
http://inspectourbuilding.com
Since Todd's staff took Green Training USA's training and become BPI and RESNET certified, we have experienced an increase in pride in ourselves and our customers. Our BPI and RESNET certified technicians carry and share their expertise proudly. Our customers trust that expertise and easily welcome our "experts" into their homes. We have had local news recognize us as the experts, also. It is extremely rewarding as our customers call us after completing the work in their homes to thank us for finally being comfortable. The word is spreading fast that we are the experts in comfort. On top of all of this we are experiencing a growing customer base and revenue. Becoming BPI and RESNET certified and partnering with Home Energy Team was, by far, the best business decision we could have made. Now we are not just a "heating & cooling company," but we are becoming known as the "Experts in Home Comfort".

Michael Murphysweet
Todds Heating and Cooling
Boise, ID
http://toddsheating.com
By taking the BPI Building Analyst and BPI Envelope Combined Course through Green Training USA, I was able to save money on the course and exam fees. And, since I completed their self-paced online study prior to taking their hands-on site training, I was only away from my business for a few days. Now I'm going to get both certifications sooner and be eligible for more government/utility programs a lot earlier than if I had taken the classes separately. Many thanks to the team at Green Training USA.

Matt Sera
Atlas Home Energy Solutions
http://www.atlashomeenergy.com/